French School Lunch Ideas
27 Aug 2011
Is your child's fussiness over lunch leaving out the essential dietary requirements behind? Then worry not for we have assembled a few exciting French school lunch ideas to ensure that your child draws maximum nourishment and taste from his lunch. French school lunch incorporates a healthy, balanced diet wherein the child is allowed to have a bit of everything, but in limited proportions. If you are totally blank on what to pack your kid for next day's lunch, then these ideas should prove to be of some help to you.
French School Lunch
Shell Pasta Salad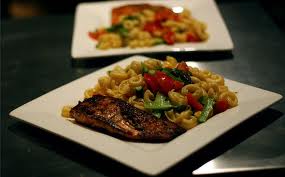 Made with seashell pasta, broccoli, cucumber, celery, cheese, kernels, and egg, this yummy salad is easy to whomp up and is a huge hit with kids. Fill their lunchboxes with this lips-smacking, healthy salad and see your child savor it to the last bite.
Grilled Chicken with Green Beans
This dish is really simple and takes not more than 20 minutes to make. Peppy flavors of cilantro, garlic, limejuice, and olive oil smeared on to chicken breasts, grilled, and served with baked green beans any day is a huge success with kids.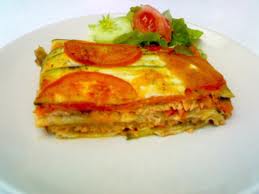 This pan-fried dish topped with gooey cream sauce makes for a simple yet scrumptious addition to your child's lunch box. Not only would it make for a nice change from the normal fare, but will also fulfill your child's need for some omega-3 fatty acids. Ain't that great?
Pizza with Green Salad
Light, fluffy pizza topped with crunchy greens, zesty-sweet vinaigrette, and sprinkled with some black pepper makes for an excellent lunch fare for your hungry kids. A favorite French school lunch menu!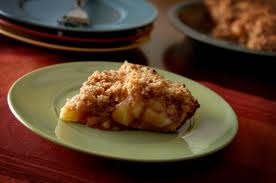 If your kid has got a sweet tooth too, then apple tart is likely to delight them. Easy, effortless, and scrumptious, this lightly caramelized, ambrosial flavored dessert can be easily prepared ahead and packed in your child's lunch box.
Tasty, nutritious, and balanced, the French school lunch ideas bets big on proper nourishment of a child and incorporates a bit of everything on its menu list to ensure that the kids do not go deprived of any food group.
Image Credits: ifood.tv
French School Lunch Ideas