Indian School Lunch Ideas
25 Aug 2011
If you are one of those parents who are forever worried about what to feed their kids during lunch, then take heart for we bring you a slew of tasty and nutritious Indian school lunch ideas. Never mind if your kid is a picky eater or a poor-eater, these healthy, satisfying tiffin options would make your kid's lunchtime nothing less than a party. Just add your own dash of creativity to these yummy dishes and your child won't be tempted to trade his lunchbox anymore.
Some Tasty Indian School Lunch Ideas
Toasty Paneer Sandwich
This yummy sandwich crammed with toasted slices of marinated paneer and slathered with ketchup is any day a nutritious tiffin option for the kids-on-the-go.
Indian Style Burger
Kids love food that packs in a bit of creativity. Forget the mayo and the pattice and fill your burger with delicious Indian filling packed with zesty flavors. Easy to make and great to eat, this Indian style burger can be put together in a matter of minutes.
Poha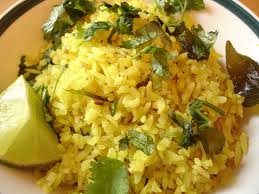 Prepared from flattened rice, the nutritious, yellow-colored Maharashtrian delicacy can make for a nutritious addition to your child's lunch box. Served and relished with mint-coriander chutney, this yummy lunch option can be stirred up easily in a matter of minutes.
Upma is a hot favorite delicacy in not only Southern India, but in other parts of India as well. Simple, sumptuous, and totally filling, this wholesome dish, prepared from semolina, can make for an excellent choice for your kids' tiffin.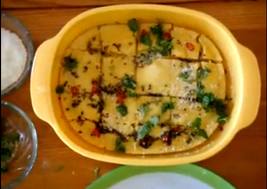 This yummy snack, straight from the heart of Gujarat, makes for a healthy addition to your child's tiffin. Just pack in a little tamarind and mint chutney to go along with this yellow, fluffy steamed gram flour breads. Your child is absolutely going to love this.
Nothing excites the kid's more than yummy street-side food. Beat their cravings for roadside junks by stuffing their tiffin boxes with homemade vada pavs. Zesty and wholesome, this dish comes with two loaves of bread, slightly tossed in butter and thick gravy based vegetable curry.
Hope these Indian school lunch ideas inspire you to add some variety to your child's lunchbox. Just pick any of these dishes and get cooking.
Image Credits: ifood.tv
Indian School Lunch Ideas