What To Do With Leftover Salmon Quick Ideas
15 Aug 2011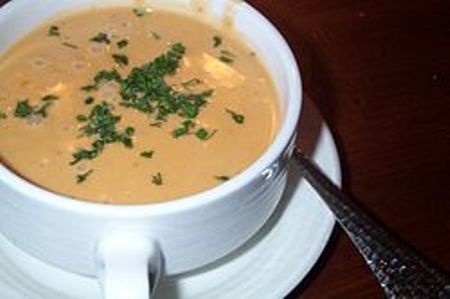 Whether it is the leftover salmon from your Sunday dinner or from your party, you can now stop getting irked up about what to do with leftover salmon. Ifood has some interesting and money-saving ideas to use up your salmon. To know more on some interesting things to do with leftover salmon, read on…
5 Interesting Things To Do With Leftover Salmon
Use up leftover salmon in this stylish salad with ziti. A refreshing salad, it can be prepared with almost zero efforts. You just have to mix everything and chill well. This flavor of relishing cold salad can be enriched by adding few drops of lemon juice just before serving. A filling single meal salad, this salad is the perfect answer to what to do with leftover salmon.
Leftover Salmon Bisque
You have always prepared this interesting soup with canned or fresh salmon. Now, try using your leftover salmon to prepare this delightful appetizer. Herbed with parsley and flavored with paprika and salt, this starter comes with the goodness of tomatoes also. Serve the leftover salmon soup hot with a dash of fresh mint sprig.
If you wish to start your meal with a delightful main dish made using leftover salmon, then salmon croquettes are a wonderful choice. A tangy main course flavored with salt and pepper, this deep fried delicacy is a single, whole meal on its own. Serve the croquettes hot with a sauce and fresh salad of your choice.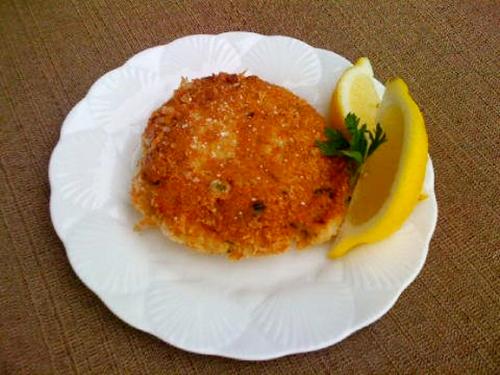 Lemony Salmon Patties
If you are perplexed with what to do with leftover salmon, then try preparing these excellent snacks. A baked snack, this dish gets its flavor from the delightful lemon sauce flavored with Cayenne pepper. Serve the patties hot as snacks for your tea party with tomato sauce. You can even serve this as a wonderful appetizer paired with Champagne, Chenin Blanc, or Chardonnay.
Convert the leftover salmon into a delicious snack with these smoked salmon sandwiches. Prepare a spread with salmon, mayonnaise, celery, onion, and seasonings and top the toasted Honey and Oat Bran Bread slices with this spread. Place tomato slices and lettuce atop the spread, sprinkle seasoning of your choice, and serve immediately. This sandwich can be paired with Pinot Noir, Burgundy, or Sancerre.
Stop fretting about what to do with leftover salmon and try these delightful delicacies to save your money and relish some sumptuous bites.
Image Credit: ifood.tv 
What To Do With Leftover Salmon Quick Ideas