What To Do With Leftover Corn Quick Ideas
15 Aug 2011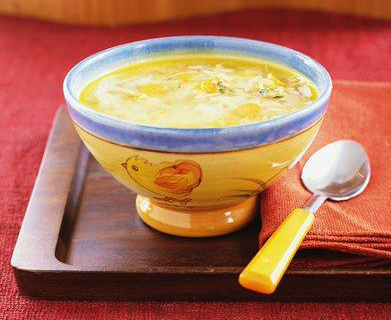 The first corn of the season is always a treat, but what to do with leftover corn? There are some, yet interesting things to do with leftover corn. So stop fretting and start reading this blog to know about some tasty, quick ideas to make use of leftover corn…
4 Interesting Things To Do With Leftover Corn
Delicious, yet simple, these corn fritters make sumptuous starters. Corn kernels are dipped in a batter of flour, sour cream, eggs and onion mix flavored with nutmeg and seasoned before deep-frying to golden brown. Serve this appetizer hot garnished with fresh cilantro leaves and a dipping sauce of your choice. Corn fritters can be paired with Sparkling wine and Sauvignon Blanc.
Yet another interesting way to utilize your leftover cob is to prepare a sweet corn soup. Just cook sweet corn with water. Flavored with soy sauce, salt, and pepper, this soup can be prepared very easily. A healthy appetizer, you can use vegetable stock to thicken the soup and add more flavor. Serve hot paired with Chardonnay, Zinfandel, or Champagne, when sweet corn soup is served as a party appetizer.
Fresh Corn Salad
If you wish to make use of leftover corn in the simplest, easiest, and tastiest of the ways, then try this corn salad. Just mix the corn kernels with onions, tomato, green chilies, cilantro, salt, and lemon juice and toss well. Serve with a garnish of fresh mint sprigs. You can use jalapenos instead of green chilies. Along with being a refreshing option, it is a healthy snack too.
Make your kids happy with a crunchy, interesting snack with leftover corn. Beaten egg whites are folded into a mixture of corn, egg yolks, flour, cream, margarine, salt, and pepper. This mixture is cooked on a griddle until they turn golden brown. Serve hot with tomato ketchup and fresh salsa. Alternatively, you can use this to make a burger with lots of veggies.
Now just stop worrying about what to do with leftover corn. These are just few of the ways you can utilize them without wasting them. Invoke your creativity to find ways to use leftover corn that are more interesting.
Image Credit: ifood.tv
What To Do With Leftover Corn Quick Ideas