What To Do With Leftover Pumpkin Quick Ideas
11 Aug 2011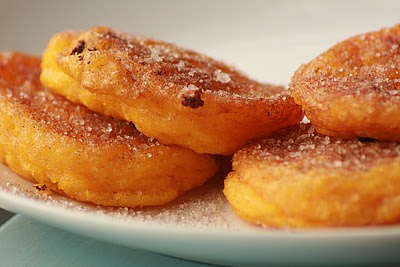 Thanksgiving is over and you are now left to answer the question "What to do with leftover pumpkin"? There are some interesting things to do with leftover pumpkin. You can puree them to be used in pies, biscuits, and cookies, while the seeds can be roasted and enjoyed as a snack. The answer to what to do with leftover pumpkin is creativity. Look at what all you can do with this antioxidant rich veggie…
Interesting Ideas On What To Do With Leftover Pumpkin
You can make use of the leftover pumpkins to prepare this delightful dessert. An easy pumpkin pie made with eggs, condensed milk, and gelatin, cinnamon, ginger, and nutmeg adds flavor to this chilled dessert. Garnish the chilled pie with sweetened whipped cream and cherries and serve as slices. You can even garnish the pie with mixed fruit or apricot ham and roasted nut slices.
You can transform the seeds of leftover pumpkins into a tasty and healthy snack by roasting them. Just soak the seeds in salted water for about 3 days and then roast it in the oven until golden brown. If you do not have an oven, then just stir-fry the seeds after drying them thoroughly. Add one tbsp oil. You can add flavor to the seeds by adding spices of your choice.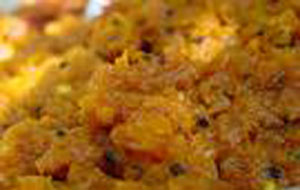 Pumpkin Halwa 
Try this sweet delicacy from Indian cuisine. This is one of the tasty things to do with leftover pumpkin. Pumpkin cooked with cinnamon and mashed thoroughly to form a puree. This is then allowed to reduce, thicken, and darken, before sweetening it. This amber, glossy halwa is a great delight for the eyes and palate. Garnish with coconut slices, almonds, and raisins and serve hot.
Baked Pumpkin With Tender Coconut Salad 
If you wish to indulge in a healthy, tasty, and simple pumpkin salad, then try this. A mixture of coconut milk, pandan leaf, brown sugar, and salt is simmered before beating in eggs and flour. Stuff the deseeded pumpkin with this custard mixture and bake it. Slice and serve the salad after cooling it with a sauce prepared from custard and leftover coconut milk.
Prepared in an effortless and simple way, these pumpkin fritters make ideal snacks for the party even after Thanksgiving. The pumpkin puree mixture prepared with eggs and onion is flavored with pepper. This is then fried to golden brown. 1 cup of pumpkin puree can yield 24 fritters. Serve them garnished with Italian seasoning and golden browned onions.
The basic idea is to use the leftover pumpkin in the recipes which you normally make. The next time you are confronted with what to do with leftover pumpkin after Thanksgiving, try these. 
Image Credit: thepeoplescommunitygarden.blogspot.com, ifood.tv 
What To Do With Leftover Pumpkin Quick Ideas