What To Do With Leftover Ham Quick Ideas
9 Aug 2011
While a decked ham adds to the holiday appeal, dealing with leftover ham can be quite challenging. Just think outside the box and you will get an endless list of things to do with leftover ham. Read on to know more about what to do with leftover ham…
Top 5 Ideas On What To Do With Leftover Ham 
One of the ideal things to do with leftover ham, this dish is a great appetizer for a wonderful lunch or dinner. Spiced with cinnamon, nutmeg, cloves, garlic, and ginger, serve this broiled appetizer in a platter hot with drinks.
This speedy casserole is pure comfort food and requires just 10 minutes for baking. Just mix all the ingredients, excluding almonds, and bake for 5 minutes. Top with almonds and then, bake for 5 more minutes. While almonds add to the crunchiness of this delicious ham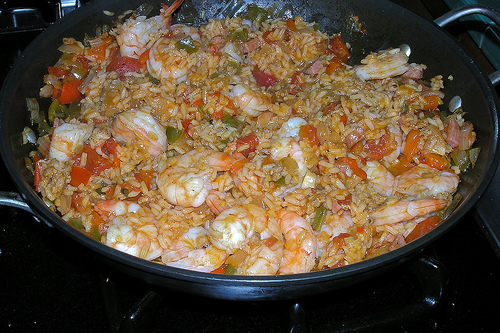 casserole idea, sour cream and mushroom render a rich appeal.  
A simple one-pot Cajun dish using leftover ham, this dish is a tasteful rendition for your lunch. Flavored with garlic, pepper, and Tabasco sauce, and herbed with thyme, this leftover ham idea gets its taste from the delightful blend of ingredients with dry white wine. While this is a very simple dish, it takes 2 hours for baking.
Nothing can be simpler and quicker than this delicious leftovers and eggs idea. Just prepare an omelet of your choice. Top the leftover with this and sprinkle a little seasoning of your choice. Add oodles of butter and add tomato ketchup in generous amounts. Sprinkle a little more seasoning and enjoy.
Food lovers will definitely eat this quiche because it is loaded with all kinds of tasty ingredients: ham, red bell pepper, asparagus, Swiss cheese, and cream. The best part of the deal is that refrigerated piecrust keeps the preparation simple and quick. You just need 10 minutes to assemble everything and then, bake for half an hour. Serve sliced quiche hot with a dash of Italian seasoning.
Now you can stop getting anxious about what to do with leftover ham and enjoy your holiday meals in a better way!
What To Do With Leftover Ham Quick Ideas