Breakfast Bacon Casserole Ideas
2 Aug 2011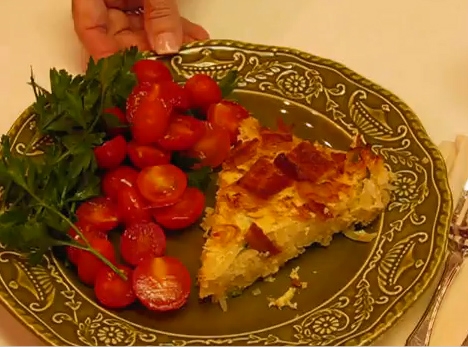 A breakfast bacon casserole is not just an easy choice for breakfast; but it is healthy as well. The ifood collection of breakfast casserole ideas with bacon will help you to ensure that your family enjoys a tasty and healthy breakfast. To know more about the various breakfast bacon casserole options, read on...
Top 7 Tasty Easy Breakfast Bacon Casserole Ideas
1. Bacon, Egg, and Cheese Breakfast Casserole 
Rich with the creaminess of Swiss cheese and cottage cheese, this heavy and filling breakfast casserole is a wonderful beginning for a great day. The flavor of this bacon breakfast casserole comes from the blend of hash brown and bacon with other ingredients. Flavored with ground black pepper and hot sauce, this has the goodness of egg also.
This cheese and egg rich bacon casserole is a tasty and easy breakfast option. Cheeses, topped with cooked and crumbled bacon, is covered with an egg-milk mixture. This is the chilled overnight for a tastier breakfast. Top with more cheese before you bake the casserole to golden brown.
This casserole satiates the taste buds in a delicious, yet effortless way. You can prepare the casserole mixture the previous day. Just cover the crumbled crackers with egg, bacon, milk, Cheese, and butter mixture so that the flavors are absorbed completely. Sprinkle a little Italian seasoning and red paprika flakes above casserole mixture and bake to perfection the next morning.
This is a no-bake breakfast bacon casserole made with potatoes, ham, bacon, and eggs. An egg, milk, and salt mixture is poured over bacon and potato cooked together. Ham and tomatoes are added and then, the dish is flavored with chives. Serve the casserole hot with cheese, if desired. Fresh spring herbs also bring in an exquisite taste to this simple, tasty breakfast dish.
Bacon is one of the preferred breakfast options, and when they are baked into a casserole, they taste even better. Browned bacon, mushrooms and onions are cooked in a mixture of flour, salt, pepper, milk, and cheese. This mixture along with a scrambled egg is placed above muffin halves alternatively. Sprinkle the casserole mixture with parsley and bake to golden brown. Serve hot with a dash of Tabasco sauce.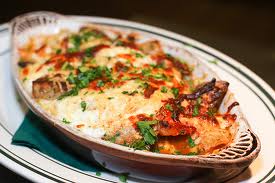 6. Potato Breakfast Casserole
If you wish to make sure that your kids enjoy the breakfast in a healthy and tasty way, then make this potato breakfast casserole. Hash browns, shredded Swiss cheese, and bacon rich with the flavors from pepper, hot sauce, and paprika form a great casserole for a cold winter morning. The better part of this casserole is that you can prepare the mixture the previous day itself and allow it to refrigerate.
7. Eggsquisite Breakfast Casserole 
If you are planning to surprise your family with a great breakfast on the weekend, then this is the right choice. Filled with the goodness of beef, bacon, eggs, mushrooms, and milk, this casserole is flavored just with pepper. Dot the casserole mixture with butter before you bake the casserole. A garnish of fresh parsley makes this casserole more appealing.
Enjoy a lively morning with these breakfast bacon casserole recipes!
Breakfast Bacon Casserole Ideas