Breakfast Sausage Casserole Ideas
2 Aug 2011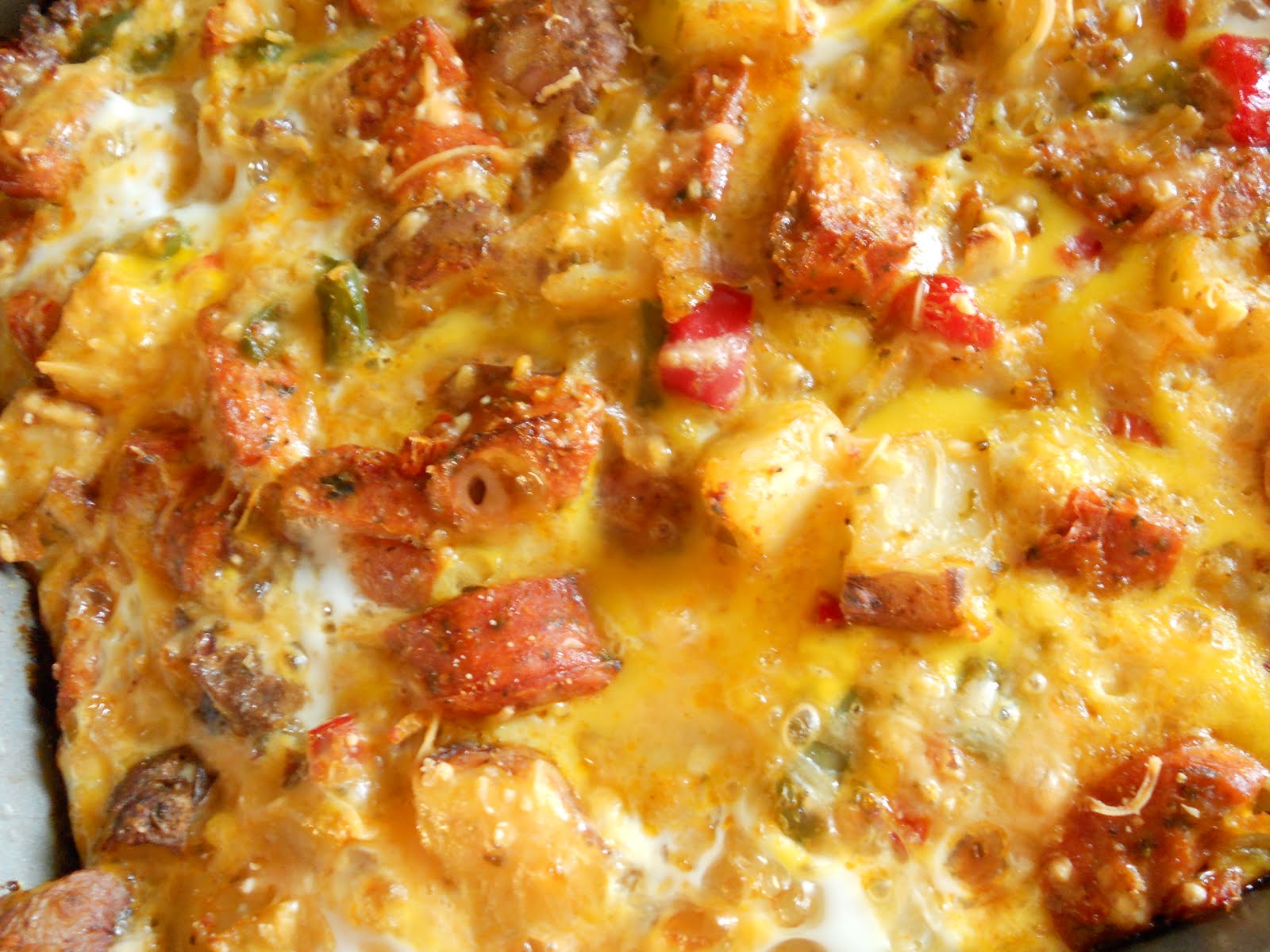 A breakfast sausage casserole makes a good breakfast idea for any occasion. ifood presents  you with a unique collection of easy breakfast sausage casserole ideas. To know more about the various easy breakfast sausage casserole ideas, read on...
Top 7 Easy Breakfast Sausage Casserole Ideas
1. Egg And Sausage Breakfast Casserole 
Browned sausages and bread cubes are allowed to marinate in egg mixture overnight before baking. Sprinkle top of casserole with cheese before baking. You can add a piquant touch to this easy sausage breakfast casserole by adding red paprika flakes or freshly ground black pepper.
Do you wish to indulge in a spicy breakfast? Then, choose this sausage casserole. A tasty breakfast choice with a delightful blend of sausage, rice, water chestnuts, broccoli, and Cheddar cheese, this creamy rich dish is a great start for a wonderful day. Flavor the breakfast casserole with oregano and garnish with fresh parsley sprigs, transforming it into a great holiday meal.
3. Sausage Breakfast Casserole 
Sausages make great breakfast food. Make your breakfast more delightful with this  sausage breakfast casserole. A tasty dish which can be prepared well-ahead of time, you just have to allow the mixture to chill overnight for tastier results. Allow the mixture to thaw for 15 minutes and then bake it to golden brown with generous topping of cheese.
Browned sausage, potatoes, and eggs are mixed with a milk-flour mixture seasoned with salt and pepper. The mixture placed in the casserole in stopped with buttered cornflakes. Make this dish livelier with a sprinkle of Italian seasoning and few drizzles of tomato sauce.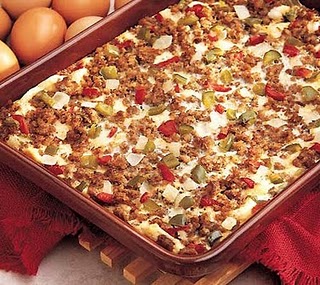 5. Sausage Strata
If you are in a hurry, but wish to enjoy a tasty breakfast, then this delicious sausage strata is a good option. Rich with the creamy Swiss cheese, this breakfast casserole is flavored with nutmeg, Worcestershire sauce, and pepper. The cream adds more creaminess make it a luscious breakfast option ideal to be enjoyed on a lazy holiday morning.
While the name does not have a sausage in it, this dish is a true sausage dish. Cooked sausage is placed atop shredded cheese while cooked mushrooms are arranged on the top of the sausage. This mixture is covered with beaten eggs and then baked to a golden brown. The baked casserole looks very similar to a honeycomb; hence the name. Serve the sausage casserole hot with Hollandaise Sauce.
This sausage casserole is a treat for all Italian food lovers. Croutons are topped with a cooked mixture of sausage, green pepper, mushrooms and onion, covered with egg-milk mixture, and then allowed to chill for about 8 hours. Sprinkle the partially baked casserole with mozzarella and Cheddar cheeses, arrange a few tomato slices above the cheeses, and then sprinkle Parmesan cheese on top of that. This makes for a delicious breakfast option.
Make your breakfasts tastier with these delightful breakfast sausage casserole ideas!
Image Credit: yoshimivsmotherhood.blogspot.com, weddingcakestheme.blogspot.com
Breakfast Sausage Casserole Ideas