Easy Turkey Casserole Ideas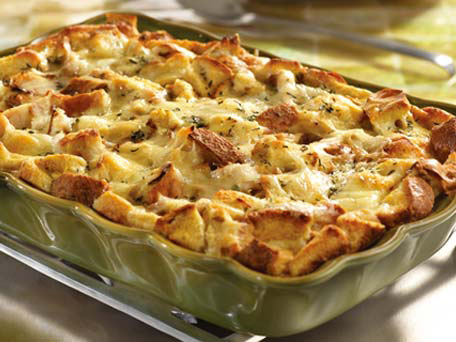 The search for delicious, yet easy turkey casserole ideas, can now be put to rest. The Ifood collection of quick turkey casserole ideas is something worth giving a try. Do you want to know more about these easy turkey casserole recipes? Then, read on...
Top 5 Quick Turkey Casserole Ideas
This holiday main dish has a taste which is beyond words. Cooked turkey, mushrooms, sherry, and spaghetti mix with each other in an elegant way to result in a mesmerizing casserole. Flavored with nutmeg and pepper, the creaminess of this main course comes from Parmesan and Swiss cheeses.
Turkey and broccoli, covered with a wine-cream sauce, are baked to golden. Parmesan cheese sprinkled atop the casserole mixture adds a pleasing richness to this dish, making it melt in your mouth. Flavored with Worcestershire sauce and pepper, this creamy easy turkey casserole is a fun way to pep up your holiday meal.
The goodness of this turkey casserole makes it a single meal dish, which can be completed along with a fresh green salad. Made with leftover turkey, leftover turkey stuffing, and mushrooms, this is the ideal way to use leftover turkey. You can season the casserole according to your choice.
Add a twist to your classical Thanksgiving turkey dish with this casserole. Bake the turkey with noodles, mushrooms, chicken consommé, and green pepper and flavor with white pepper and salt. While butter and cheese add a creamy richness, the corn flakes sprinkled atop casserole mixture make it crunchy.
Do you wish to prepare a special dinner for your family without spending much time? Then, prepare this Turkey Swiss Cheese casserole for the main course. Flavored with nutmeg, and garnished with fresh parsley, this delicious turkey casserole comes with the goodness of green beans and chicken soup.
Treat your near and dear ones to gorgeous delights with these easy turkey casserole ideas.
Image Credit: trialx 
Easy Turkey Casserole Ideas