Easy Macaroni Casserole Ideas
28 Jul 2011
If you are searching for some good easy macaroni casserole ideas, then you can get your answers here. Ifood presents a wonderful assortment of tasty, yet quick macaroni casserole ideas. Browse through the write-up to know more about various easy macaroni casserole delights...
Top 10 Quick Macaroni Casserole Ideas
This tuna and macaroni casserole is a great side dish ideal for a formal as well as the most laidback event. A simple, easy to prepare dish with some exclusively tasty ingredients, this casserole is something worth giving a trial.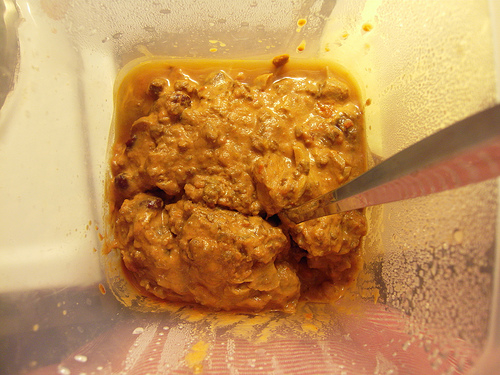 Chicken Macaroni Casserole
Chicken Macaroni Casserole is a wonderful macaroni casserole for a cool breakfast. This casserole is made with cooked chicken, macaroni, cheddar cheese, mushroom, and diced pimiento. Use up your leftover chicken or turkey and pasta straight from the kitchen cupboard.
Macaroni And Sausage Casserole 
Macaroni is a dish adored by food lovers across the world. Sausage and cooked macaroni are covered with a simple white sauce seasoned with salt and pepper and then baked to golden brown. For a creamier casserole, allow cheese to drizzle over the casserole mixture just before baking.
This pasta casserole is the simplest among all the macaroni casseroles. Simple ingredients truly give a delectable dish. Sour cream and tomatoes add to the aroma while pepper gives this baked dish a flavor which is unforgettable.
This layered macaroni casserole from Italian cuisine brings in a Chinese flavor also. Tamari soy sauce, dry mustard, sea salt, blue cheese, and cheddar cheese blend with other ingredients in a astonishing way, giving way to a tasty delight.
A cheesy macaroni casserole adored by pasta lovers, this is rich with the goodness of tomato soup and cream of chicken soup. American cheese adds to the creaminess while buttered breadcrumbs make it crunchy.
Au Gratins are delightful delicacies ideal to add festive and fun to your holidays. Try this cheesy macaroni au gratin flavored with pimiento, Worcestershire sauce, and dry mustard for a tasty side dish. Loaded with cheese, this casserole is sure to leave your guests impressed.
Shrimp and macaroni form a great combination for casserole. Macaroni flavored with seafood and Worcestershire sauce is baked with a topping of buttered crushed cereal. Cheese adds to the richness while pepper and soup enriches the aroma and flavor of this dish.
This simple, yet tasty and filling casserole is very versatile. Cooked macaroni is mixed with browned meat, tomatoes, celery, green pepper, and seasonings before being baked into a tasty delight.
Nothing can be simpler than this creamy corn macaroni casserole made with bacon. Cooked macaroni is mixed with corn, spread between bacon layers, and baked to perfection. Allow cheese to drizzle atop the casserole mixture for a creamier casserole.
The next time you plan for a pasta menu, do not forget to include these delectably easy macaroni casserole delights.
Image Credit: ifood.tv
Easy Macaroni Casserole Ideas