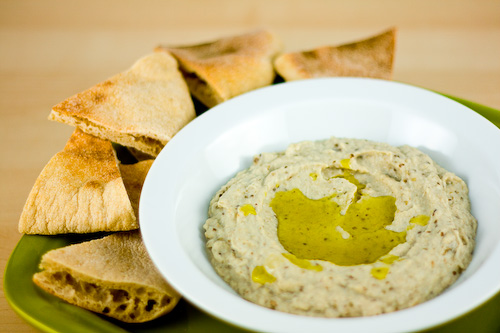 Want to know about Turkish appetizers? Read this article and discover some all time classic Turkish appetizer ideas, which are simple to make, but tantalizing for the taste buds.

 
The Turkish cuisine can be described as a mixture of Central Asian, Middle Eastern, and Balkan cuisines. The variety and simplicity of the dishes as well as the quality of ingredients are guarantees of delicious food.

 
Turkish appetizer ideas:

 
Baba Ghanoush is a very popular Turkish appetizer, which is made with eggplant. You need to blend the grilled eggplant with garlic, lemon juice, salt, parsley,   and tahini paste. It is the great dish to be served with Turkish bread.

 
Ispanak is a simple dish to make for any occasion. The dish is mainly made with spinach. You can chop the spinach and add to it fried onions. Grate some cheese and add to the spinach along with egg and parsley. Season this yummy Turkish appetizer with salt and pepper.

 
Fava:
552323-hamsi.hamsi

 
Fava is a delicious Turkish salad made with fava broad beans. Blend the fava beans with garlic, salt, sugar, lemon juice, olive oil, and a little water. But you need to add some dill or mint leaves before blending fava for a great taste.

 
Hamsi is a very common soup in Turkey. There are many ways of making this scrumptious soup. For example, many people make this soup with anchovy while many people make it with potatoes and parsley. Whatever the ingredient is, the bottom line is that the soup is always refreshing and delightful.

 
Cucumber dip is a delicious and classic party dip to prepare. You can blend the cucumbers along with dill and mint leaves. Add some yogurt and garnish it with dill sprigs.  Serve some crusty bread with this tasty dip. Cucumber dip is a healthy Turkish appetizer. So just give it a try and discover the taste for yourself.

 
Go ahead with these Turkish appetizer ideas with confidence but remember to present these appetizers well, as the appearance also matters along with the taste!

 
Enjoy!!
Image credits: www.applepiepatispate.com, www.c1tr4sinau.blogspot.com & www.mytipstoshare.blogspot.com