Continental Appetizer Ideas

27 Jul 2011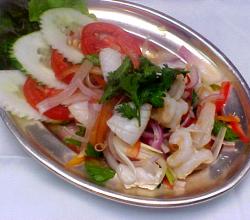 Appetizers are always considered to be an important part of the meal. This article on Continental appetizer ideas contains some easy appetizers which will enrich your paty preparations and keep your guests impressed. This write up has covered all the popular Continental appetizers which can arouse hunger in you.

 
Continental food refers to the variety of food eaten in European countries. Let's see some of the best continental appetizers which can be easily prepared in your kitchen.

 
Continental appetizer ideas:
Smoked seafood salad is very famous and favorite dish to many people. It is a versatile salad, which can be made in different ways. You can include cooked flaked cod, salmon or trout for making this salad. You can even add chicken with some greens. The mingling of chicken with some fresh greens will give the salad an amazing taste.

 
Have you ever tried this filled barquettes? If not, then you are surely missing something. The incredible combination of cheese with spinach is the secret to this delicious filled barquettes. These are baked Continental appetizers, which can be enjoyed with a salad garnished with honey mustard vinaigrette.

 
Garlic bread is the classic Continental appetizer. It consists of bread topped with garlic and butter. You can either grill these breads, or toast them. Once the bread is toasted properly, top it with cheese and sprinkle chili flakes, salt and pepper.

 
Peas continental is an easy appetizer, which can be prepared in very less time. You just need to heat the butter and sauté onions and mushrooms along with fresh or frozen peas. Add some nutmeg, marjoram, salt, and pepper for more flavorful taste.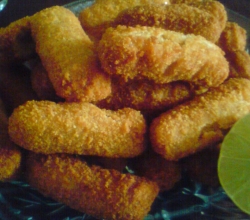 What could be better than crispy chicken fingers? It is the scrumptious Continental appetizer, which can be made with boneless chicken breasts. Flavor the chicken fingers with garlic and mustard. They can be made crispy, if you cover them in flaky crumbs.  Enjoy this crispy and crunchy appetizer with any dipping sauce.

 
Well, this is all about Continental appetizer ideas, and presenting these appetizers in a creative way. Try these dishes and share the ideas with your friends.

 
Image credits: www.ifood.tv
Continental Appetizer Ideas