Easy Sausage Casserole Ideas
27 Jul 2011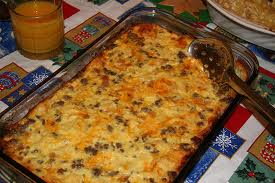 Do you want to try some tasty, yet easy sausage casserole recipes? Then, you are at the right destination. Ifood offers a wonderful collection of quick sausage casserole ideas. Read on to know more about these delicious, yet easy sausage casserole ideas…
Top 8 Quick Sausage Casserole Ideas
Browned sausages are allowed to marinate in egg mixture overnight before being baked. The flavor of this impressive egg casserole comes from the egg mixture that contains milk, cheese, salt, and mustard. You can add a piquant touch to this egg casserole by adding red paprika flakes or freshly ground black pepper.
Polish Sausage And Chick Pea Casserole 
This sausage casserole is made with fresh colorful vegetables and chickpeas. Along with being a tasty meal option, this is healthy and easy to make too. Herbed with oregano and flavored with fennel seeds, this polish sausage casserole makes a delicious meal.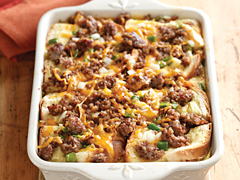 Sausage And Apple Casserole 
Simple ingredients when blended in the right way yields tasty dishes and this casserole is a true example of this concept. Browned sausage cooked with apples and onions taste good. Seasoned with salt and pepper, this casserole is a delightful side dish option.
This casserole just bursts into flavors the moment you take a bite. Rich with minced meat, apples, sweet potatoes, and sausage meat, this sumptuous casserole is flavored by vinegar and brown sugar. The attractive brown color of this tempting side dish makes it a perfect choice for holiday parties.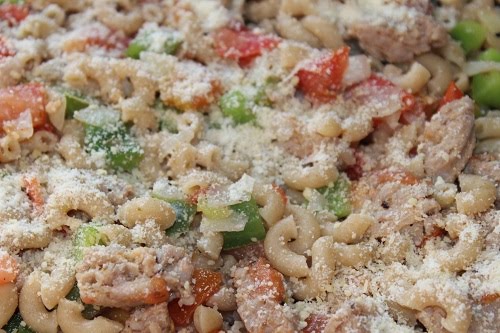 Macaroni And Sausage Casserole 
Macaroni is a dish adored by food lovers across the world. Sausage and cooked macaroni are covered with a simple white sauce seasoned with salt and pepper and then baked till golden brown. For a creamier casserole, allow cheese to drizzle over the casserole mixture just before baking.
Do you wish to indulge in a savory side dish? Then, choose this sausage casserole. A tasty side dish with a delightful blend of noodles, carrots, celery, green pepper, and sausage, mayonnaise, and cheese adds to the creamy appeal of this dish. Herbed with oregano and garnished with fresh parsley sprigs, this casserole makes a great holiday meal.
This is a comfort food in its right sense. Fried bacon is cooked with onion, tomatoes, green pepper, salt, mustard, cayenne, Worcestershire sauce, and kidney beans. Sausage is covered with this mixture before baking to golden brown. A little cheese sprinkled atop casserole mixture makes this a tastier delight.
A very simple casserole which is quick and tasty, this sausage casserole can be prepared in an effortless way. Cooked grits and sausage are mixed with rest of the ingredients and then baked to desired level. Sprinkling cheese over casserole mixture before baking it can make it more delightful.
Gear up for throwing a great party with these delightfully easy sausage casserole ideas!
Image Credit: ifood.tv, likeitalatte.blogspot.com, blessewefarm.blogspot.com
Easy Sausage Casserole Ideas