South American Appetizer Ideas

26 Jul 2011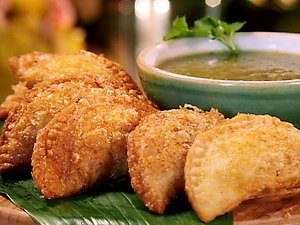 South American food is quite popular for its exotic flavors and unique ingredients.  In this write up let us delve into the scrumptious world of various South American appetizer ideas.

 
South American appetizers:

 
Lime chicken empanada is a delicious South American appetizer which is stuffed with shredded chile lime chicken, caramelized onions and goat cheese. There are various methods to cook this empanada; you can either bake or deep fry it. The taste is always great. Serve these hot and tangy lime chicken empanadas with mango sauce.

 
Brazilian risoles:

552219-brazilian-risoles.brazilian-risoles
Brazilian risoles are the popular appetizer in South America. These Brazilian risoles are like breaded empanadas; the dough is rolled out and filled and then deep fried. You can use variety of ingredients for filling such as chicken or cheese. It is a must try South American appetizer.

 
Quinoa croquettes: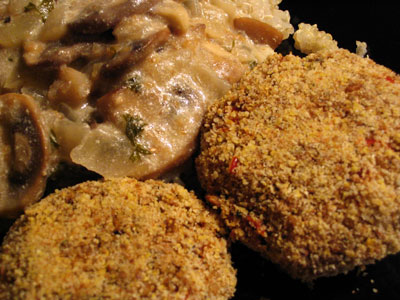 A quinoa croquette is a nutritious South American appetizer. These croquettes are made with cooked quinoa, ham and parmesan cheese. They are crispy from outside but remain soft and crumbly from inside. It is the best appetizer to try, especially when served with creamy salsa a la huancaina.

 
Veggie spring rolls with chimichurri sauce:

A veggie spring roll with chimichurri sauce is a very famous appetizer in Argentina. You can make this dish with lots of vegetables such as lettuce, carrots, zucchini, onions and any other veggie of your choice.  Make the chimichurri sauce with parsley, cloves, rice vinegar along with black pepper and red pepper flakes. Serve this spring roll with this brightly colored sauce.

 
Llapingachos (potato cakes filled with cheese):

 
Llapingachos are the potato patties stuffed with cheese. These patties can be cooked on a hot griddle until crispy brown. The dish can be accompanied with peanut sauce, sausage, tomato salad or any hot sauce. So when are you going to try this famous South American appetizer?

 
These are some of the easy South American appetizer ideas to try. Just experiment with different mix and match combinations of ingredients and I am sure you will come up with some great luscious starter recipes.
Image credits: www.spicyrecipes101.blogspot.com, www.taste-of-brazil.blogspot.com, www.foodandspice.blogspot.com, www.nestleprofessional.com, www.preciouscuisine.info 
South American Appetizer Ideas