Easy Chicken Casserole Ideas
26 Jul 2011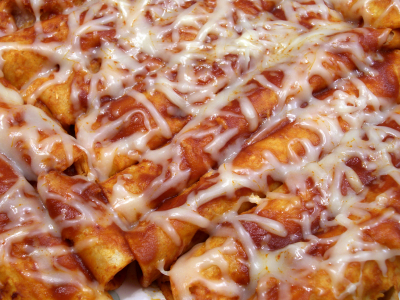 Your search for easy chicken casserole ideas can now be put to rest. The ifood collection of quick chicken casserole recipes is not just easy to prepare, but taste delicious as well. Read to know more about the various easy chicken casserole recipe ideas in store…
Top 10 Quick Chicken Casserole Ideas
Chicken and Broccoli Casserole 
This easy chicken and broccoli casserole is quick to fix and bake, and it is delicious with hot boiled rice or buttered noodles. This chicken and broccoli is perfect for a busy weekday meal. The cheese sprinkled while baking the casserole adds a creamy, luscious appeal to this tasty breakfast.
Chicken Macaroni Casserole is a wonderful chicken casserole for a cool breakfast. This casserole is made with cooked chicken, macaroni, cheddar cheese, mushroom, and diced pimiento. Use up your leftover chicken or turkey and pasta straight from the kitchen cupboard.
This very quick, easy, and tasty chicken enchilada bake can be prepared with simple ingredients. It is creamy, cheesy, and mild. Substitute green chilies with red jalapenos for a milder version.
Chicken is cooked in a creamy mixture of mushrooms, yogurt, vermouth, and water chestnuts before sprinkling poppy seeds and baking. This simple, yet delicious casserole is sure to wow your family members.
Chicken and Rice Casserole 
This quick, and easy chicken and rice casserole is made with cooked chicken, rice, along with beans, soup, mayonnaise, minced onion, sliced pimiento, and pepper. Top with buttered golden roasted bread cubes, garnish the chicken casserole with pimiento strips and parsley, and serve hot.
Chicken is coated with a mixture of flour, paprika, salt, pepper, thyme, and dill seeds before roasting to golden brown and then, baked with a topping of bouillon and fresh lemon juice. Serve hot.
Chicken Noodle Bake 
This is an exotic, easy, and quick chicken casserole loved and adored by adults and kids alike. The blend of sour cream, mayonnaise, cottage cheese, and cream cheese renders a creamy velvet touch to this simply delicious casserole. Sprinkle paprika and parsley atop casserole mixture just before baking to enrich the aroma and flavor of this dish.
This fast chicken casserole is made with chicken breasts, cream of mushroom soup, mushrooms, tomatoes, cheese, peas, and pasta. Bake the mixture only until it turns hot and bubbly. Serve immediately with a spicy salsa.
Swiss Cheese Chicken Casserole 
This tasty, easy chicken casserole is made with skinless chicken breast tenderloins, Swiss cheese, and cream of chicken soup. The actual flavor of this dish could be attributed to the presence of highly appreciable herb-seasoned stuffing mix. This casserole is so very versatile that you can freeze this and then thaw and reheat it according to your convenience.
Baked Chicken And Spinach Casserole 
Chicken is covered with a mixture of creamy spinach, seasoned with a herb mixture. Season the casserole mixture with salt and pepper before baking. Serve the casserole hot along with tomato sauce.
Try these easy chicken casserole ideas and surprise your family…
Image Credit: ifood.tv, gotnomilk.wordpress.com, firstlookthencook.com
Easy Chicken Casserole Ideas