10 Easy Pork Starters
25 Jul 2011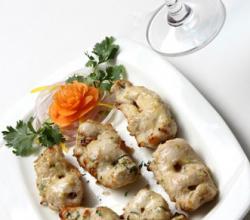 Pork starters are unusual, yet tasty appetizer ideas. Ifood presents a wide assortment of pork appetizers to satiate the taste buds of meat lovers. Dive deep into the ocean of the tasty, yet easy pork starters...
Top 10 Easy Pork Starters
Fresh And Salt Pork Soup With Bamboo Shoots 
Pork soup is an age-old staple from the French cuisine. Pork chops are simmered in chicken stock along with ginger and bamboo shots and flavored with sherry, salt, and pepper.
This pork chop recipe is incredibly flavorful yet so quick and easy to make! Quick, simple, easy to make, and tasty, these are great starters for a lunch or dinner party.
Pork Loin is dipped in whisked egg and milk mixture and dredged in breadcrumbs before being fried to perfection. What is better is that you can substitute pork chops for loin. Simple, yet very tasty, serve these deep-fried pork starters with a dipping sauce of your choice to warm up the cold nights.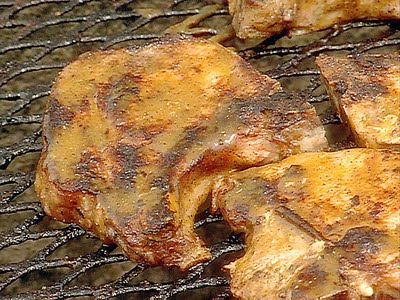 A truly awesome barbecue recipe, pork chops are marinated in a mixture of Worcestershire sauce, ketchup, vinegar, and sugar, and seasoned with salt and pepper before being barbecued to perfection. Serve hot directly from the grill with a savory dipping sauce.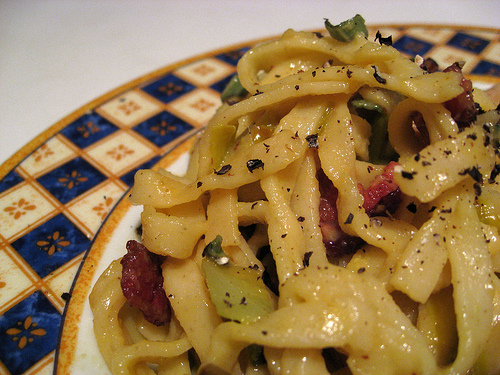 This is such a marvelous starter that you will keep on licking your fingers. You can never go wrong with the combination of fresh pork, olive oil, black pepper, and Parmesan cheese. Bake the pork to desired level and serve hot with a sprinkle of Italian seasoning and garnished with lemon wedges.
Flour tortillas are stuffed with a mixture of pork, onion, sliced carrot, garlic, salt, epazote, cumin and coriander seed mixture, refried beans, Tomato salsa, avocado, and cheese. This is a fantastic recipe to make ahead of time. Freeze it thoroughly till required and re-heat just before serving. Garnish these excellent pork appetizers with carrot sticks and green onions.
Slices of fried pork fillet are cooked in a mixture of soy sauce, salt, brown sugar, white wine, egg yolks, and flour. The pork is crispy on the outside and succulent on the inside. The sauce has the perfect balance of sweet and sour.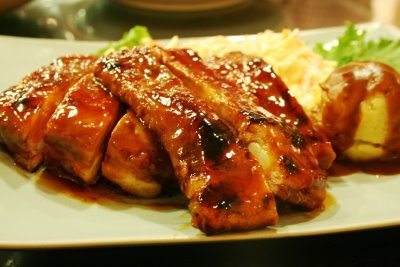 This is a simple yet substantial pork starter is an excellent dish for a summer barbecue party. Prepare the ribs in advance, and when your guests have arrived, barbecue them, and serve hot. Tender and tasty appetizers, these are sure to impress your guests.
A hearty dish that is simple to make, pork chops are marinated in a mixture of cornstarch, soy sauce and sherry before being simmered in the same mixture. This warm appetizer is a great start for winter meals.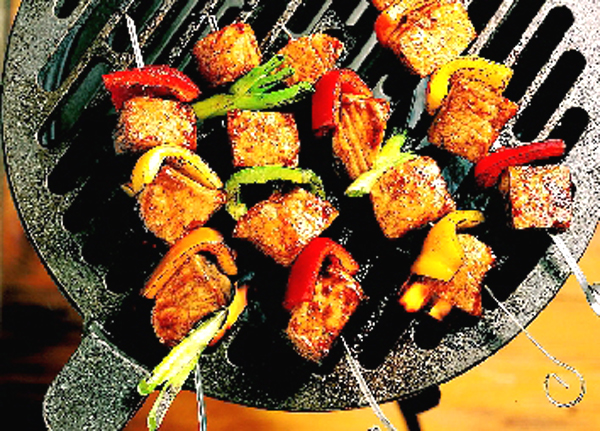 Zesty and easy starters, these kabobs are lovely appetizers for hot summer BBQ parties. Marinate the pork chops in the herbed wine mixture and chill it for 8 to 10 hours. Prepare them ahead of time and once your guests are there, just grill them, and serve hot.
Try these tasty, yet easy pork starters the next time you are planning to throw a dinner or lunch party and surprise your guests.
Image Credit; grilled-recipe.blogspot.com, cafecagayan.blogspot.com, ifood.tv
10 Easy Pork Starters