10 Easy Pasta Starters
25 Jul 2011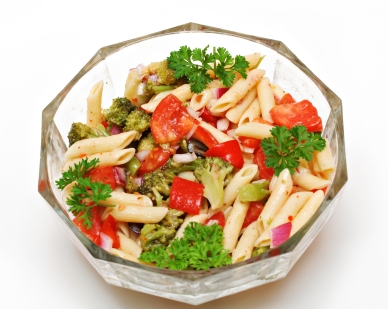 If you are looking for some easy to prepare yet elegant pasta starters, then browse through this blog on pasta appetizer ideas. Ifood offers you a wonderful opportunity to enhance and show your culinary skills to your near and dear one with these simple, yet mouthwatering pasta starters. Read on to know more...
Top 10 Easy Pasta Starters
Macaroni rings stuffed with prawn mixture, prepared from the blend of prawns with sherry, tomatoes, and tomato sauce, these rings are sure to be pleasing delights to your taste buds.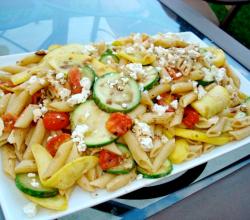 A superb Italian dish, the autumn vegetables, Parmesan cheese, cumin and coriander make it an addictive main dish, loved by adults and kids equally. Make utomost use of the fresh, colorful autumn vegetable vegetables. A dash of lemon juice with freshly ground pepper makes this starter even tastier.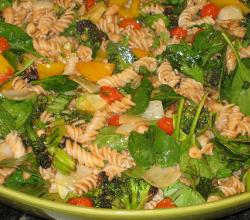 A very light, fresh salad prepared with lots of nutritious veggies, the taste is enriched with cheese.  Marjoram and garlic along with nuts gives Pasta And Broccoli Salad  a crunchy and snack appeal.
This thin pasta starter is a great holiday appetizer. This warming dish appeals to children and adults alike, so it makes an ideal starter for a family meal. It is a good example of a versatile pasta appetizer which is ideal to be included in your daily meal or a formal dinner.
Everyone loves coleslaw, and this fresh-tasting version will be sure to appeal to the whole family. This glorified coleslaw made from pasta and vegetables, it is a healthy, refreshing pasta starter. Flecked this awesome starter with spring onions, sweet sultanas, roasted peanuts, and roasted cashew nuts for crunchiness.
Creamy Garlic Penne Pasta With Almonds 
This simply scrumptious starter from Italian cuisine oozes a silken appeal and has a peppery flavor that is perfect for a savory dinner.
Revitalize your palate with this refreshing pasta salad. Apart from being a nutritious side dish, it is quite sumptuous and easy to prepare also. Try it with chili garlic sauce for a piquant flavor.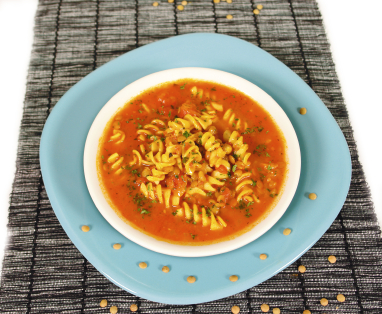 This soup is super-easy to make and is the perfect wholesome starter for a cold winter's day. Lentils, tomatoes, tomato paste, brown sugar, vegetables, and garlic are simmered in chicken broth. Serve with fresh crusty bread, slathered in butter.
This appealing pasta salad adds a healthy spin to the classic Waldorf salad. Crunchy apples, celery and walnuts, juicy pineapples and chewy pasta are dressed with low fat mayonnaise and light sour cream. Sprinkle a little red paprika flakes for a more colorful and piquant pasta starter.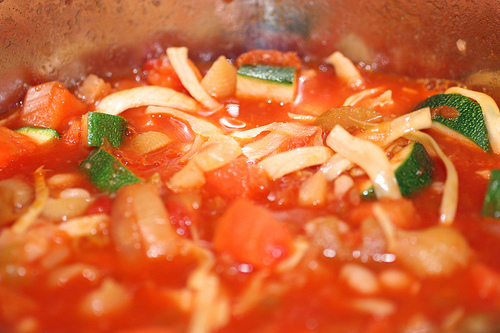 This wonderful and hearty vegetarian soup is a great starter at a dinner table. It is hearty, delicious, and perfect for warming up the winter nights. Season the soup to taste with black pepper. Serve with crusty bread and grated Parmesan cheese.
Now that you know about a wide variety of pasta starters, prepare them and treat your loved ones and friends!
Image Credit: ifood.tv
10 Easy Pasta Starters