10 Easy Lobster Starters
25 Jul 2011
Lobster starters are amazing treats for the seafood lovers across the world. The Ifood collection of lobster appetizers is simple, easy to make, and taste delicious. To know more about the various lobster starters, read on...
Top 10 Easy Lobster Starters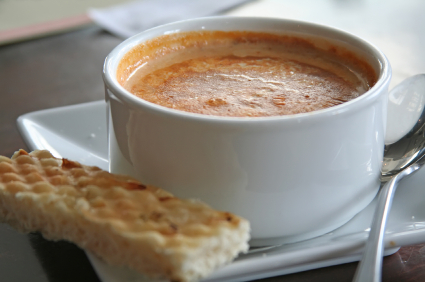 This is an elegant and super-tasty thick, well seasoned, and creamy soup, which is the perfect starter to any dinner party. It is deliciously creamy with lots of succulent chunks of lobster and shrimps. Season the soup with assorted seasonings of your choice and serve hot with toasted bread slices.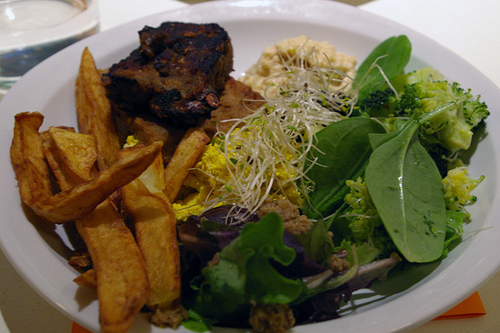 A ready-cooked lobster makes a luxurious starter for a casual dinner or lunch party. The firm, sweet flavored lobster meat is combined with stuffed olives, capers, hard cooked eggs, and French dressing before chilling. Sprinkle a little savory seasoning atop chilled lobster starter and garnish with lobster claws before serving.
These inventive fritters are easy to make and are delicious served with tomato salsa, making them great starters for a cool summer meal. Using soymilk instead of regular milk will make this dairy free. Sprinkle a little Italian seasoning or freshly ground black pepper on the hot fritters before serving.
This deliciously rich dish is perfect to be included in your daily meal. Chill the boiled lobsters thoroughly before serving them the shell on crisp lettuce with coral mayonnaise. These lobster starters are so delicious that you will find your guests asking for more.
You have to try these to believe how good they taste. The luscious lobster appetizers are delicious and invigorating. Lobster chunks are wrapped in bacon slices before baking them. Serve hot with a spicy hot salsa. You can even sprinkle the seasoning of your choice before and after baking for added taste. Vinegary onions are also excellent accompaniments for these tasty starters.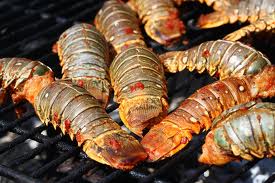 This is a quick and tasty way to make delicious grilled lobster tails. be very sharp or you will end up burning this awesome lobster appetizer. The lobster tails are basted continuously with a mixture of lemon juice, butter, salt, pepper, and dried whole tarragon. Serve hot directly from the grill.
This is a delicious appetizer, which always goes down well at dinner parties. Lobster meat is marinated in a mixture of catsup, sherry, horseradish, cayenne, lemon juice, chives, and capers before serving in chilled cocktail glasses. Top the cocktail with fresh mint sprigs and lemon wedge.
Refreshingly simple, this lobster appetizer with cheese is a treat for the cheese and seafood lovers. Try this to beat the scorching summer heat.
Lobster is mixed with mayonnaise and eggs before shaping into pyramids atop biscuits and crackers. Garnish with rings of gherkins or olives and sprinkle a little French seasoning and a dash of lemon juice before serving.
These savory lobster crepes are great starters for the simplest of the meals. Butter-sautéed lobster meat is flavored with mornay sauce and cheddar cheese before spreading on the crepes to be baked. Serve hot with tomato sauce.
These delightful lobster starters are definitely good excuses for throwing up a party! Try them and enjoy!
Image Credit: cundysculinarycreations.blogspot.com, ifood.tv, atlanticcanadaexports.ca
10 Easy Lobster Starters