10 Easy Garlic Starters
25 Jul 2011
Simple and easy to prepare, these garlic starters are not only tasty, but healthy as well. Ifood offers you an opportunity to discover the goodness of this pungent vegetable with these delicious garlic starters. Delve into the ocean of garlic appetizers to know more...
Top 10 Easy Garlic Starters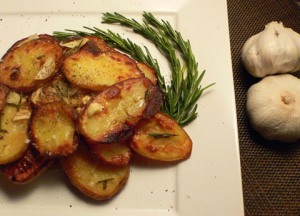 The potatoes are flavored with soft-textured Parmesan cheese, flavored with garlic. This makes a healthy starter and is a great addition to a picnic basket, too. The garlic is blanched for a sweeter flavor. Sprinkle a little Italian seasoning and red paprika on the hot baked potatoes. Serve with a fizzy drink.
If you love garlic, you will love this soup! Garlic is sautéed in butter, then cooked with chicken stock. The mixture of Tabasco sauce and pepper adds a refreshing flavor to this great winter soup. Serve with crusty fresh bread and assorted crackers.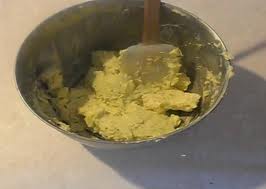 Nothing tastes better with grilled meats than garlic butter. A great spread, it serves as a wonderful dipping sauce for finger chips. Use this butter as a dressing for your favorite vegetable salad. Use the freshest of the herbs available. Allow the garlic starter to chill well before serving.
This is the simplest of the garlic starters. Just coat the garlic cloves with a little cooking oil and bake it. Baked garlic can be crunchy additions to your vegetable salads. Toss these baked garlic pods in a little Tabasco sauce-lemon juice-salt mixture for a fiery starter. Serve with a fizzy soda of your choice.
This garlic potato soup is hearty and delicious. It can be enjoyed as and when you desire. Roasted garlic is blended with potatoes in a creamy soup base. Garnish with fresh chopped parsley and enjoy with crusty fresh bread.
This perfect homemade relish is a blend of sweet and salty flavors. All you need to do is to allow boiled garlic pods to marinate in a mixture of white rice vinegar, sugar, salt, and bay leaf for 3 days. Drain and serve as a starter.
This garlic bread is simply delicious. It is prepared by spreading garlic-butter mixture on Italian or French bread slices and baked to perfection. Allow Parmesan cheese to drizzle over the freshly golden toasted bread slices for a creamier taste.
Roasted Garlic and Herb Goat Cheese Spread 
This savory garlicky cheese spread is perfect on crackers to enliven the appetite before the big dinner. This awesome garlic appetizer taste great when served with thinly sliced squash and zucchini rounds, celery sticks, and toasted bread slices.
This is a super-rich and delicious tasting soup. This soup has a smooth texture and a light taste, making it a wonderful appetizer for the cold winter evenings. A little lemon juice and herbs help to flavor this creamy soup.
Garlic mushrooms make a delightful starter. Grill mushrooms coated with garlic and oil before seasoning with red paprika flakes and salt. Serve hot.
Choose the garlic starters and satiate the palate of all your easy and fussy guests.
Image Credit: homestayhongsaeng.wordpress.com, ifood.tv
10 Easy Garlic Starters