10 Easy Chili Starters
25 Jul 2011
Have you ever tried chili starters? If no, you definitely should try them. Spicy delights, these chili appetizers are great starters for warming up your cold winter nights. Ifood presents a wide collection of chili starters to satiate the chili aficionados. Read on to know more...
Top 10 Easy Chili Starters
Toasted bread slices topped with a mixture of beef, chili powder, onion soup mix, hot sauce, and catsup and garnished with a dash of chili sauce and a few sprigs of parsley form wonderful spicy starters for the cold winter dinner. For piquant starters, serve the squares with hot chili dipping sauce. A dash of lemon juice gives this starter tanginess. Slice into bite-sized squares and serves.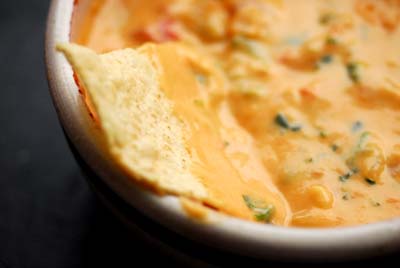 Chili Con Queso is an amazingly delicious appetizer recipe. The effortlessly prepared Chili Con Queso is a dish that you would love to serve at your party. Heat the peppers, cheese spread, and pimientos to allow the cheese to melt. Words fall short to describe the taste of this chili starter.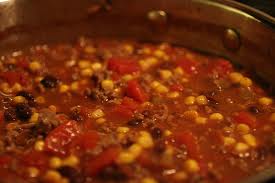 This soup has comfort food written all over it. Ground beef is mixed with chili powder and onions and shaped into meatballs, which are simmered in a blend of soups. Garnish with soured cream and chives before serving this delicious chili starter.
Add some chili onto your favorite hot dogs to liven them up a bit instead of just fried onion. It tastes lovely and forms a great appetizer as well. These chili appetizers are great treats for family meals.
This is a quick, easy chili with intense flavor. It tastes good with crudités, pitta breads, tortilla chips, and cold cut meats. While it is usually served cold, it tastes awesome when served warm as well.
This heavenly spiced, chunky soup is so easy to make and warms you through on cold rainy evenings. While the warm soup is fit for warming up winters and rainy season, serve chilled for a refreshing summer treat. Season the soup with oodles of cream cheese for a creamier choice.
This simple dip is made with simple ingredients. Softened cream cheese is blended in a mixture of butter, tomatoes, chili peppers, and salt. Serve with tortilla chips or assorted crackers.
Spread cream cheese on your favorite crackers and top with this chunky relish for a tasty party nibble. Simple ingredients, easy to prepare appetizer, it is the perfect way to boost the spirits of your winter party.
It is a dip, but can also be used as a filling for tacos and tortilla wraps. The softened cream cheese renders a velvety appeal to this piquant spread. Serve with chips, assorted crackers, and red wine.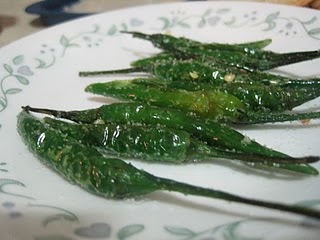 Tickle your palate with these spicy chili starters. Cheese-strip inserted chilies are dipped in egg and rolled in cornmeal before deep-frying. Serve with tomato ketchup or a spicy salsa.
It is now time to prepare the chili starters and offer a spicy treat to your near and dear ones.
Image Credit: homesicktexan.blogspot.com, petitefemmejolie.blogspot.com, choti-si-rasoi.blogspot.com, ifood.tv
10 Easy Chili Starters