Zucchini Menu

25 Jul 2011
Here are some great ideas for a Zucchini menu. Zucchini, a kind of summer squash, looks a bit like a cucumber but has a placid taste that absorbs other flavors. This quality makes zucchini a pleasure to cook. Read on for some fantastic zucchini dish ideas.
Zucchini and Mushrooms
In terms of flavor, sautéed vegetables beat the heck out of boiled ones. Zucchini and mushrooms are a fine match, cooking in about the same amount of time and offering a firm, satisfying texture. The olive oil and vegetable juices combine to make a tasty, light sauce. Choose firm, medium-sized zucchini with even, dark green skin. Choose bright white mushrooms that feel dry, not damp, to the touch.
Zucchini fresh out of the garden is one of the most delicious things ever!! This is an easy and delicious way to enjoy it. It is a simple recipe that makes a great side dish to any meal. Or serve it over steamed rice or any pasta and make it a main dish! Place a few thin slices of butter on bottom of any baking dish. Use a smaller dish for less zucchini, bigger as needed. For easier clean up, line the bottom of the baking dish with aluminum foil before cooking.
Lemony Zucchini with Basil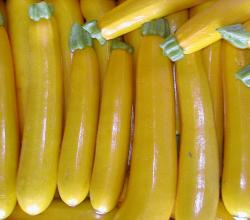 Say the word zucchini and people run out of the room. However, this simple dish, using zucchini, lemon and basil, may change people's minds about any zucchini dish that they may have had previously. Any gardener will tell you that zucchini grows prolifically, once established. Use the zest of lemon and earthy basil to create a tasty dish, enhancing the lowly zucchini.
Zucchini Pasta
Exchange the traditional pasta noodles in your lasagna dish with zucchini without sacrificing flavor or texture. Add zucchini and increase the amount of vegetables in the entrée, which is also a way to sneak in vegetables to unsuspecting picky eaters. Zucchini also adds nutrition to the dish, while decreasing the amount of carbohydrates found in lasagna pasta noodles. These vegetables are also low in fat and calories, turning a typically high-fat plate of lasagna into a healthier alternative.
Zucchini Bread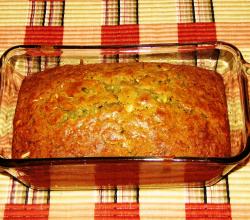 Zucchini makes a wonderful addition to quick breads and muffins because its delicate taste does not overpower the sweetness of these baked goods. When made properly, zucchini bread has a nicely browned exterior and a light, moist interior. In this recipe, the milk helps produce this sought-after moist interior. Many recipes for zucchini bread are complicated, requiring you to cream the butter and sugar and to separate and beat the eggs. This simple recipe requires only one bowl and no complicated techniques.
These zucchini menu ideas should have you eager to eat more of this vegetable. Zucchini is packed with potassium and vitamin A, with very few calories when eaten raw. So, indulge more with this vegetable and remember to buy them fresh!
Image credits – ifood.tv 
Zucchini Menu