10 Easy Lamb Starters
22 Jul 2011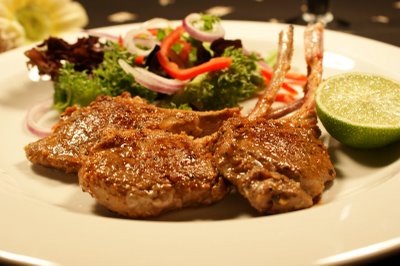 Are you looking for some tasty, yet easy lamb starters? Then you are at the right place. Ifood presents some exclusive lamb appetizers ideal for any party or formal gathering. Read on to know more…
Top 10 Easy Lamb Starters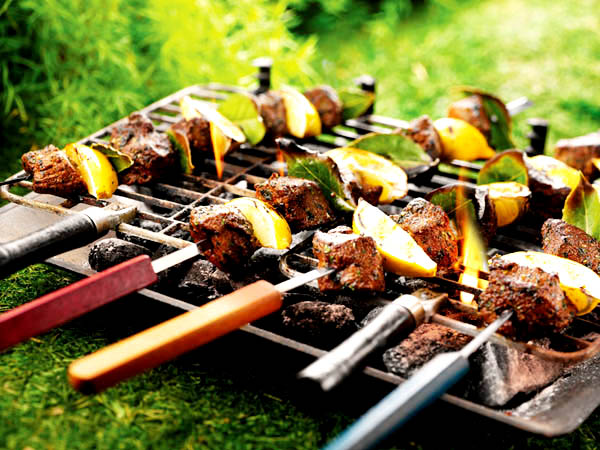 Thin slices of lamb loin are marinated in a spicy sauce, rolled into sausage shapes, and then cooked on a griddle pan. Great finger good or starter, but it is advisable to alter the amount of chili depending on your guests.
Lamb Cutlets is very delectable. The taste of these delightful appetizers comes from the blend of meat with oil, lemon juice garlic, lemon pepper, and salt, flavored with rosemary. Moreover, you can prepare these well ahead of time and just reheat it for 30 seconds before they are served. Serve with jacket potatoes.
3. Oregano & Lemon Lamb with Chickpea Salad
This is a delicious healthy Mediterranean style appetizer for all the family. Succulent lamb chops cooked with oregano and lemon zest and topped with chickpeas, tomatoes, and parsley dressing is a tasty way to begin your party.
4. Lamb Fry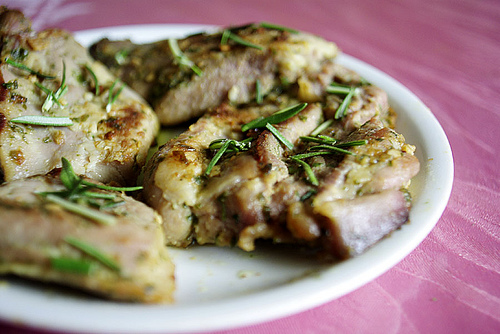 Lamb chops are cooked in a delicious mixture of oranges, onions, and carrots, seasoned with black pepper. Serve these hot lamb starters to warm up the cold winter days the perfect way.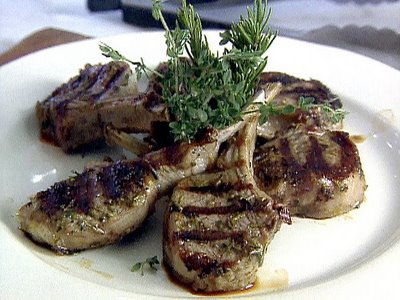 Lamb loins marinated in wine and garlic and flavored with rosemary, salt, and pepper make a delicious appetizer. These are so versatile that they can be used as filling for warm pitta bread pouches, packed out with a crisp cucumber and leafy salad. Serve with cherry tomatoes and freshly sliced onions.
This is a straightforward recipe, which involves dipping lamb meat in flour and frying them to crispy golden. They also taste excellent when simmered in a creamy herbed sauce. Serve this sauce as a dipping for these fries. Season the fries with assorted herbs and spices for added taste.
This lovely hotpot is tasty, heartwarming, easy to prepare, and economical. No wonder it is a preferred appetizer for winters and colder days. You can add fresh chunky vegetables to enrich the appetizer and serve with toasted garlic bread for added taste.
8. Rack Of Lamb With Herbs And Artichokes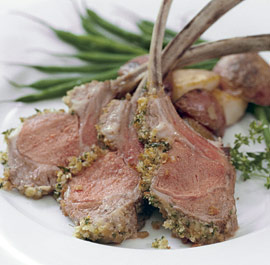 For those of you who love cooking and enjoy the Italian cuisine, this appetizer is a good choice.
This is the easiest and fastest among the lamb appetizers. Just allow the lamb legs to be marinated in a mixture of garlic, oil, lemon juice, parsley, and mixed dried herbs and grill it just before serving.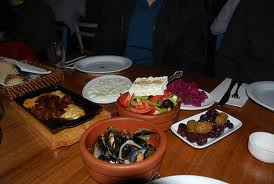 Leg of lamb is sprinkled with parsley, shallot, garlic, salt, and pepper mixture and baked to golden brown. Serve the golden brown lamb leg hot with a spicy, piquant dipping sauce.
Plan a party now to prepare these lamb starters and woo your guests.
Image Credit: ifood.tv, thecurrysecret.blogspot.com, homemade-recipes.blogspot.com, ariadea.blogspot.com
10 Easy Lamb Starters