Swedish Appetizer Ideas

22 Jul 2011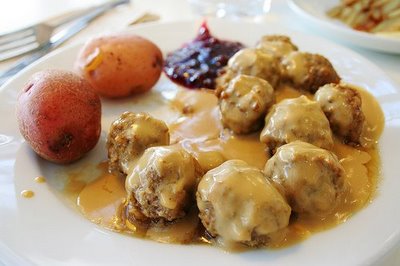 If you are looking for some great Swedish appetizer ideas, then you can find the list of variety of delicious dishes in this article. These dishes will help you taste the true flavor of Swedish cuisine.

 
Swedish food is usually considered to be simple and healthy. The dishes of Sweden are very unique in taste and incorporate lot of foreign influences. The meals are not very elaborate and you can find the scarcity of vegetables in most of the dishes. The reason behind this may be because of long winters in Sweden.

 
Swedish appetizer ideas:

 
If you taste this Swedish fruit soup, I am sure you will get hooked to it. If you have plenty of fruits in your kitchen, then this is the perfect Swedish appetizer to make. The soup can be served either hot or cold. It really goes well with yogurt or you can even dollop some sour cream over the soup.

 
Swedish meatballs are another scrumptious Swedish appetizer. These meatballs are made with ground beef, butter, beef broth and bread crumbs. For flavoring the meatballs, you can use nutmeg or other spices such as thyme or marjoram. Enjoy the dish with white sauce or brown gravy.

 
Swedish steak tartare is absolutely an amazing Swedish appetizer. It is basically a meat dish made with finely chopped or minced raw beef. It can be enjoyed with onions, capers and seasonings. So when are you trying this appetizer?

 
Swedish gravlax: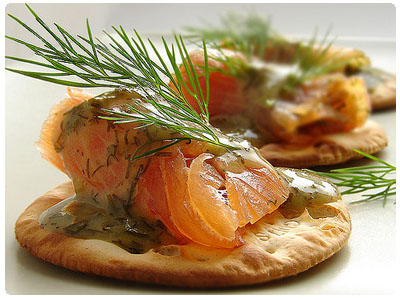 Swedish gravlax is a fresh and delightful Swedish appetizer. The dish mainly consists of salmon which has been cured in salt and sugar. It is very easy to make and can be served as the festive dish at any event or party. You can serve the gravlax with toast.

 
Swedish meat soup is a classic Swedish soup which will give a tasty twist to your meal. You won't take much time to make this soup and hence considered to be an "effortless Swedish appetizer". Along with the meat, you can include seasonal vegetables of your choice such as celery, carrots, mushrooms and onions. Before serving the soup, do not forget to add chives and parsley. Enjoy the delicious hot meat soup with your family.

 
Whether you are an experienced cook or a newbie, trying these Swedish appetizer ideas will always be fun.

 
Happy cooking!!

 
Image credits:  finding-simplicity.blogspot.com, stockholm-tourism.com 

 
Swedish Appetizer Ideas