10 Easy Corn Starters
22 Jul 2011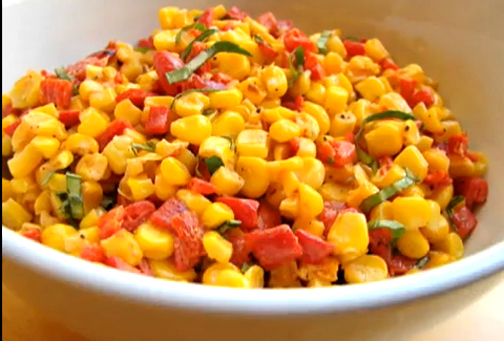 Corn starters are dishes that can easily fit into any meal. Do you want to know about some magnificent, yet easy corn starters? Then, you ought to read this blog. Read on to know more about some mouthwatering corn appetizers…
Top 10 Easy Corn Starters
1. Corn Chowder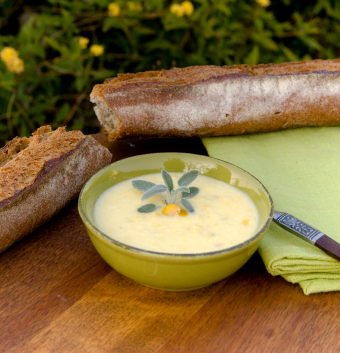 A simply delicious, easy to prepare, and elegant appetizer, this corn chowder consists of onion, potatoes, milk, chicken broth, frozen corn kernels, and green bell pepper. Serve as a starter for lunch or dinner to warm up your cold winter days.
Fiesta corn salad is a healthy and nutritious, yet delectable summer salad. Beans, corn, tomato, green onions, and jalapeno pepper are tossed in a mixture of chili sauce, Apple Cider Vinegar, chili powder, ground cumin, black pepper powder, and salt. Sprinkle a few drops of freshly squeezed lemon juice and garnish with freshly chopped cilantro leaves before you serve this corn starter.
They are delicious savory rolls made from cottage cheese and various spices. Serve hot to warm up the cold winter nights. Keep a wide assortment of dipping sauce and spreads to enrich the taste of the rolls.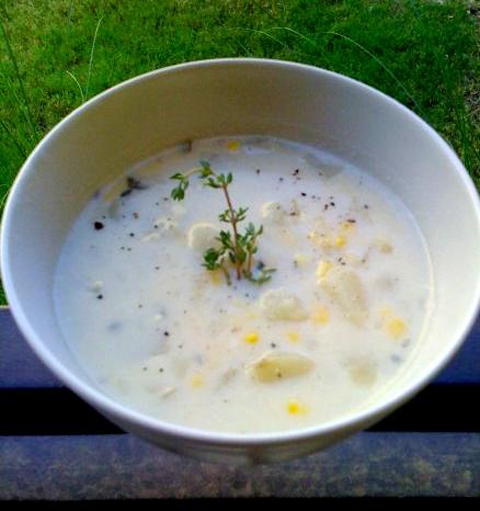 Chicken stock, creamy style corn, crabmeat, and sherry make this chunky corn starter a satisfying way to begin a meal. Serve garnished with a swirl of sour cream or Parmesan cheese and some toasted crusty wholegrain bread to accompany.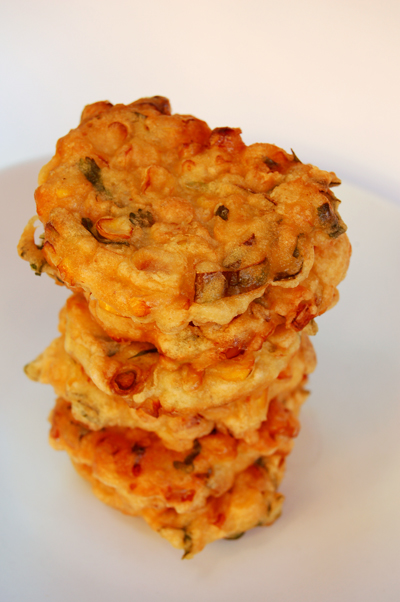 These crisp fritters made with sweet and juicy corn kernels are a great appetizer. These are delicious corn appetizers with crispy on the outside and soft in the inside. These will go fast at a party!
Add a Chinese twist to your traditional corn soup by adding noodles. Add a little grated ginger and green chili spice up the noodle. Dry roasted noodles add a crunchy appeal to the creamy soup, making it a wonderful appetizer for a cold evening.
These fried corn starters are sure to add the zing to your holiday party. The best part of this recipe is that you can prepare the dough earlier and freeze it.
Tasty corn is extremely low in saturated fat, and when combined with garlic, butter, and onion, the simple corn goes a long way to become an elegant meal. Cooked in a creamy sauce made with sour cream and seasoned with salt and pepper, this makes a luxurious corn starter.
A delicious soup, the preparation of this appetizer is not at all complicated. The chowder is made from potato soup, corn, cream cheese, and shrimp, and flavored with garlic, green onion, and pepper. Garnish with crumbly, crispy cottage cheese and serve hot to warm the chilly nights.
Savor your summer in a pleasing and tasty way with this delicious Confetti Corn Salad. The corn, bell pepper, and onion mixture is marinated in a vinegar, brown sugar, oil, oregano, salt, and pepper dressing before chilled. Serve cold topped with fresh sprigs of basil and a dash of butter.
It is now time to woo your friends with these tasty corn starters. Throw a party today!
Image Credit: ifood.tv, cookalmostanything.blogspot.com
10 Easy Corn Starters