10 Easy Crab Starters
21 Jul 2011
Start your meal off with fresh seafood flavor by choosing crab starters. Ifood presents before you a good collection of this seafood starter. Read to know more…
Top 10 Easy Crab Starters
1. Crab Wontons
These delicious crunchy morsels are perfect for party nibbles. The crunchiness of the fried wonton just tickles your taste buds, slowly taking you to a world of immensely rich flavors. The creamy cream cheese blends elegantly with savory crab, and vegetables mixture.
2. Baked King Crab Legs with Garlic Lemon Butter Sauce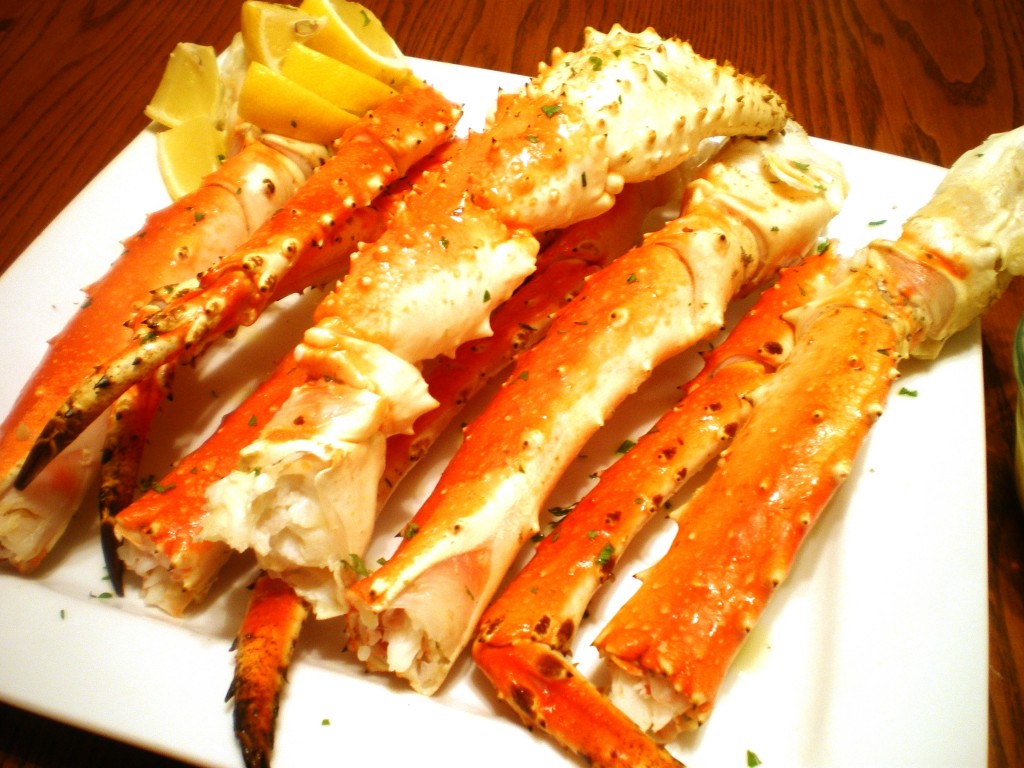 This is a great way of preparing crab starters. This recipe is very easy to follow and does not require a lot of time. This Spanish delight takes just 20 minutes and is one of the most preferred appetizers for a Noche Buena menu. The garlic-lemon butter sauce gives the baked crab legs an alluring aroma and flavor.
Crabmeat is arranged atop celery marinated in French dressing and seasoned with pepper. The tasty crab appetizer forms a perfect start for any occasion, formal or casual, and even weddings.
Whether it is an impromptu get-together with friends or a formal party, these curried crab appetizers are undeniable entries in the list of starters. This French starter is a blend of tangy lemon juice and creamy mayonnaise, making them an elegant dish.
5. Crab Cakes
These are simple crab cakes, but made with canned crabmeat, which makes all the difference. Coated in cracker crumbs and fried until golden, they are delicious as a starter for any meal. Serve the crab cakes hot and crispy with a sauce or salsa of your choice.
6. Crab Mousse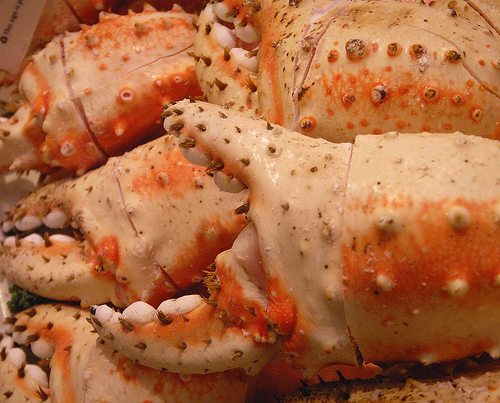 Crab lovers will adore this quick and easy, delicious velvety smooth mousse. The Parmesan cheese and heavy cream makes it so smooth that it just melts in your mouth. The appetizer gets its flavor from the delightful blend of Cayenne pepper and black pepper. Compliment with a potato and chive salad or tossed green salad.
7. Crab Bisque
A light, creamy and delicious seafood soup, it is an elegant starter to any dinner party. Enjoy with a fresh crusty roll. Choose fresh crabmeat to enhance the taste and enrich the flavor of this warm appetizer. Season the hot bisque with spices and seasonings of your choice.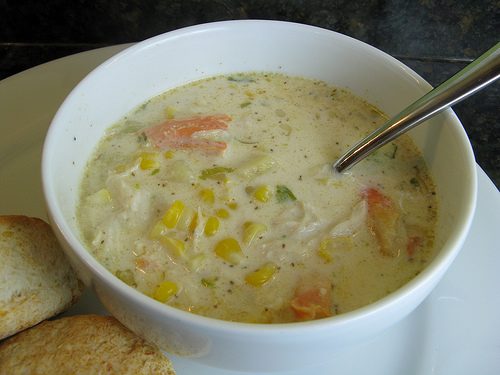 This soup is the perfect comfort food for the winter. Creamy styled sweet corn, chicken stock, and eggs are simmered together in a creamy sherry and cornstarch base. Add crabmeat at the end and allow the soup to simmer just until the meat gets heated up. Season the soup with fresh herbs or just black pepper powder. Enjoy with crusty bread rolls.
This classic crab appetizer is just about presentation, and not preparation. That is why it is best served in cocktail glasses.
10. Crab Salad
This crab and rice salad is made with cooked crab along with rice. Tossed with mushrooms and bell peppers, this healthy and filling salad meal is flavored with garlic and topped with crunchy walnuts for an extra appeal.
Try these tasty and easy crab starters the next time you plan a party!
Image Credit: ifood.tv, agoodappetite.blogspot.com
10 Easy Crab Starters