Moroccan Appetizer Ideas

21 Jul 2011
Are you bored of making, serving and eating the same old appetizers? If yes, then check out these Moroccan appetizer ideas which are not only simple to make but delicious at the same time.

 
Moroccan cuisine is considered to be diverse because of its interaction with different cultures and nations. Moroccan cuisine is a unique mix of Arab, Moorish, Middle Eastern, Mediterranean and African influences. The taste of Moroccan appetizers is exotic and full with rich earthy flavor.

 
Moroccan appetizer ideas:

 
Bastilla is a famous traditional appetizer of Morocco. It is a crispy and light warqa( thin Moroccan pastry similar to phyllo dough) pastry shell consists of saffron chicken, spicy omelette stuffing and toping of crunchy fried almonds. The dish can be sweetened and flavored with orange flower water. Powdered sugar and cinnamon can be used for garnishing the dish.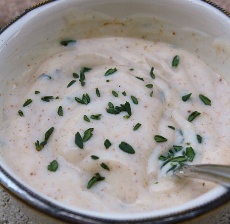 Moroccan yogurt dip is an easy Moroccan appetizer to make. All the major ingredients are readily available. It is the best vegetarian dip mainly prepared with natural yogurt. You can serve this wonderful dish with flat bread or it can also be served as a dipping sauce for vegetables.

 
Moroccan stuffed bread (Khobz B' Chehma):
Moroccan stuffed bread is a very tasty Moroccan appetizer. It is normally made with the traditional fillings of onion, parsley, beef or lamb. You can make use of little spices if you want spicy dish. It is a dish especially served at Iftar in Ramadan.

 
Moroccan vegetable soup is a filling and comfort Moroccan appetizer. It can be made by simmering the carrots, zucchini and onions along with chicken, rice and some herbs. Before serving the soup, you can sprinkle few threads of saffron. This will not only beautify the soup but gives the soup an amazing taste.

 
Moroccan glazed carrots: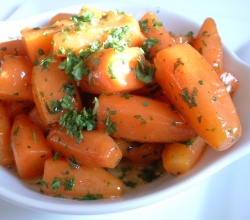 Moroccan glazed carrot is a very popular and simple Moroccan appetizer which can be prepared by anyone. The wonderful blend of carrots with olive oil, lemon juice and red pepper gives a nice texture and taste to the dish. Try this healthy appetizer as it is loaded with vitamins and minerals.

 
These are some of the best Moroccan appetizer ideas. Most of the ingredients are easily available in the supermarkets or even in your kitchen cabinet. Try these Moroccan appetizers and flaunt your cooking skills in the next party you throw for your friends.
Image credits: cookingwithamy.blogspot.com, middleeastkitchen.com, howcast.com, ifood.tv 
Moroccan Appetizer Ideas