Crouton Menu

21 Jul 2011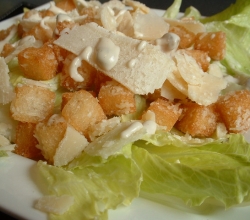 There are some really mouth watering dishes you can feature in a crouton menu. Not all croutons are created alike. Croutons come in various shapes and sizes. Some are spicy and others cheesy. What most have in common is that they are by and large crispy and versatile.  Here are some great crouton menu ideas below.
Bored of the same old salads and soups? Add some toasted classy crunch with a batch of goat cheese croutons. Just start with a few slices of either stale or fresh baguette and have some goat cheese available. These will be larger croutons than your regular bagged variety, but you can break them into slighter pieces if you like. Sprinkle warm croutons over a salad with light dressing or a simple hot soup such as tomato, broccoli cheddar, or French onion. Grind fresh pepper over your dish and relish!

 
Crouton Stuffed Turkey
If you're making a delicious turkey for Thanksgiving or another special occasion, then you might want some stuffing for the big bird. You can make stuffing with a number of ingredients, but croutons are a wonderful choice. You can place some inside the turkey, and you can cook the rest separately in the oven for a yummy treat. Croutons can also be made out of just about any kind of bread. If you are bored of the same old white bread, try rye, pumpernickel or whole grain. And while croutons are simple to find in your local supermarket, they are also effortless to make.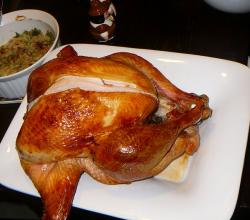 Jalapeno Polenta Croutons
Polenta is a chunky, creamy porridge made from cornmeal. Cooled, diced and fried in oil, it will make crunchy croutons that are a whole grain, gluten free substitute to regular white bread croutons. Scrumptious and hearty, these spicy croutons are wonderful on chili or tossed with lettuce, black beans and salsa for a Southwestern version of panzanella salad.
Crouton, Shrimp and Fish Salad
Seafood and shrimp salads can make a revitalizing and no-fuss meal on a spring or summer day, when you don't want to spend hours over the stove. To take the salad to up a notch, one version adds the surprising dimension of homemade croutons, scattered throughout the vinegary salad. Feel free to add other ingredients to prepare your dish, which can be filling enough to be a light meal. Use Maui or red onions rather than Vidalias, or throw in leftovers from a fish dish, or add spices that complement fish, such as marjoram.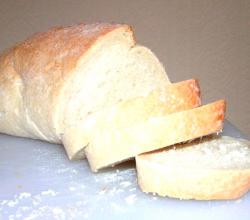 Im sure you can't deny the fact that these crouton menu ideas sounded really, really good. The fact that you can buy these from the super market or make them at home is what makes this ingredient extra special. Have fun cooking!
Image Credits - ifood.tv
Crouton Menu