10 Easy Mushroom Starters
19 Jul 2011
Mushroom starters are the perfect way to start any meal - luncheon, or dinner. If you love mushrooms, then you ought to read the blog that presents a unique collection of tasty, yet easy mushroom starters. Each of the starters has been handpicked to satiate your taste buds. Read on to know more…
Top 10 Easy Mushroom Starters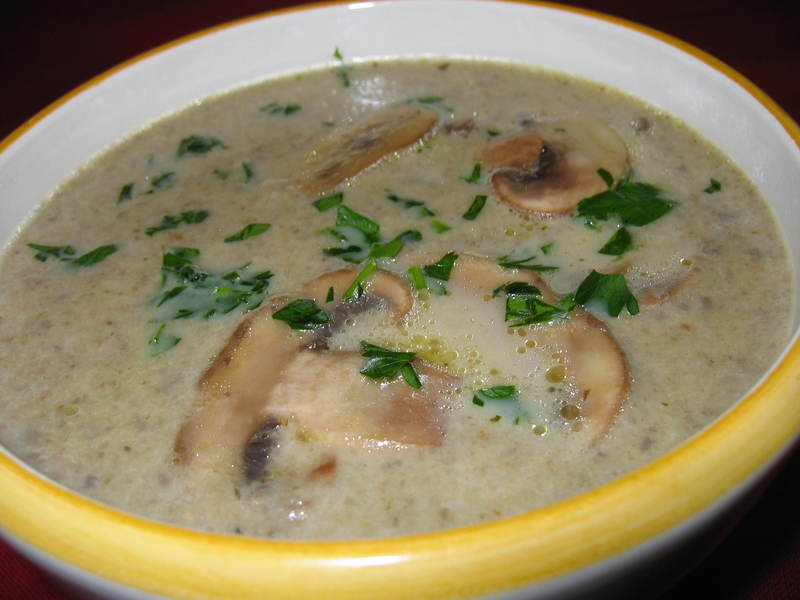 This French mushroom soup has subtle herbs that are ideal compliments for the rich mushroom flavor. This decadent mushroom soup recipe is an ideal appetizer to begin your party.
This mushroom lettuce wrap from the Asian kitchen is a low fat, super fresh summertime appetizer. The best part of this dish is that the mixture for these wraps can be made ahead and reheated when you wish to serve.
3. Dilled Mushrooms And Carrots
The delicately sweet and fragrant carrots accompanied with creamy rich mushrooms make this appetizer a luscious one. Processed with a blend of water, vinegar, sugar, salt, dill, and peppercorns, these mushroom starters mark elegant beginnings even to the simplest of the meals.
4. Mushrooms Stuffed With Hazelnuts
What can be better starters than mushroom caps broiled with a stuffing of hazelnut, Worcestershire sauce, and butter? These creamy, luscious appetizers when topped with few fresh parsley and cilantro springs and a dash of lemon juice will be a blissful treat to the taste buds.
Mushrooms topped with yogurt, oil, lemon juice, honey, herbs, and salt mixture and served in a tall glass are a delightful treat to the eyes and palate. Top it with a little paprika and serve for a spicy, hot starter.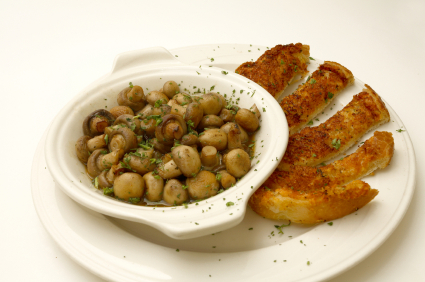 This sautéed mushroom recipe easy, it adds tons of flavors to any meal. Serve it on top of chicken, beef, or pork or add it to pasta dishes, soups, or salads, or simply serve it as an appetizer with seasoned garlic bread to reap the hidden benefits of the rich mushrooms.
Try this crunchy and tasty combination of mushrooms, carrots, sprouts, chickpeas, and cashews as an appetizer at your party. Toss with a creamy dressing to coat thoroughly and serve after you chill it well.
Quick, simple, and easy to make, these mushroom appetizers taste best when served chilled. Prepare and allow the appetizer to chill 24 hours before serving, for the best results. If you fall short of time, then try chilling it for at least 60 to 90 min.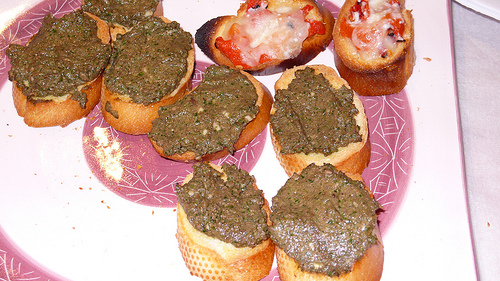 Crostini need not necessarily be a breakfast item. Try this healthy Crostini made with fresh mushrooms at your luncheon or dinner party and surprise your guests with this unusual choice.
Mushroom caps, baked with a topping of mushroom stems, ham, egg, onion, green pepper, cloves, and mayonnaise, are rich appetizers ideal for any party.
It is now time you try these tasty mushroom starters and woo your near and dear ones.
Image Credit: ifood.tv, whatdidyoueat.typepad.com, eatthehughesfood.blogspot.com, monbonmot.wordpress.com
10 Easy Mushroom Starters