10 Easy Chicken Starters
19 Jul 2011
Chicken starters are versatile dishes, blending easily with any meal. Do you want to know about some magnificent, yet easy chicken starters? Then, read this blog to know more about some mouthwatering chicken delicacies…
Top 10 Easy Chicken Starters
If you have small amounts of leftover chicken, then this is the perfect way to make a tasty delight. Just wrap leftover chicken in wonton wrappers and bake until crispy. Add this to the soup. This hearty dish has wontons and chicken broth which is tasty and healthy. This simple Chinese recipe is an ideal way to start your dinner or any meal.
2. Chicken Appetizers With Cheese
This tasty Japanese chicken appetizer is marinated in a mixture of soy sauce, mirin or sherry, and the lemon juice, and then baked to golden brown. The mixture of cheese, egg yolk, and mirin spread atop the baked chicken breasts and re-baked make this dish a truly wonderful one.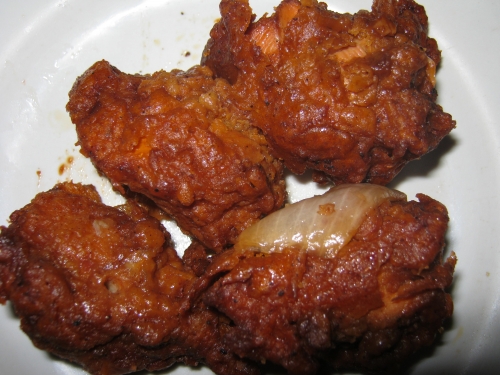 A tasty, crunchy, and satisfying Indian appetizer, it tastes even better when served with a variety of sauces. Try these quick and easy to make chicken pakoras to offer a fantastic treat to your guests.
Fried chicken is always adored among the party appetizers. Dipped in batter seasoned with spices and herbs of your choice or plain batter seasoned with just salt, these crunchy, hot appetizers are tasty starters to a romantic dinner.
Deep fried chicken leg with mild seasoning is an ideal starter for the dinner party at your place. Serve your friends this lip smacking delight and brighten the party!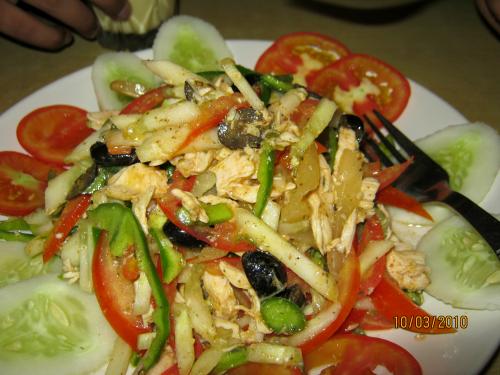 Chicken, zucchini, carrot, onion, tomato, and parsley marinated in a delightful blend of mayonnaise dressing, sour cream celery salt, and pepper, this tasty dish is a warm appetizer ideal for any winter or romantic dinner party. The almonds added while cooking the marinated salad gives it crunchiness.
Pricked chicken breasts, marinated in a mixture of ginger, garlic, onion, green chili, cilantro, lemon juice, salt, and pepper, are deep-fried to golden brown. Serve with spicy mint chutney, lemon wedges, and raw onion rings.
The chicken breasts with ham and ginger are deep-fried to golden brown. The best part of these tasty chicken appetizers is that the rolls can be deep-fried several hours ahead and chilled. To reheat, place the rolls in a shallow baking pan and heat in a very hot oven for 10 minutes.
9. Creamy Chicken Tomato Fettucine - Fettucine Con Pollo
A simple, rich, and hearty Italian pasta, enriched by tossing fettuccine with chicken and mushrooms in a creamy tomato sauce, this is a wonderful starter to you colorful party.
A tasty, yet nutritious and easy to make dish, this Waldorf Chicken Salad is sure to win the hearts of the food lovers in your party! Try it and feel the appreciation in the eyes of your guests, who are bound to be left dumbfounded with its taste!
Prepare these tasty chicken starters and astonish your guests with your culinary skills.
Image Credit: ifood.tv
10 Easy Chicken Starters