Cajun Appetizer Ideas

19 Jul 2011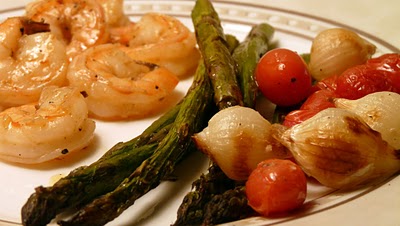 If you are hosting a large gathering at your house, then these easy Cajun appetizer ideas will surely eliminate the need to spend hours in the kitchen.

 
Cajun dishes are amongst the most delicious cuisines you will ever experience. Each and every dish has its own distinct and unique flavor. Below is listed some of the delicious Cajun appetizers which will titillate your taste buds.

 
Cajun appetizer ideas:

 
Broiled buttery shrimp is the best shrimp dish to make. It is so easy and tasty dish to make that it will disappear quickly at any party or gathering. You just need to broil the shrimps until they become pink. Sprinkle few sprigs of thyme and pepper over the broiled shrimp just before serving the dish.

 
Cajun meatballs are the sweet and tangy Cajun appetizers. They can be made with ground beef or any meat of your choice. You can even make these meatballs one day in advance and keep refrigerated. Reheat them the next day and add sauce to them. It's really yummy…

 
Bacon wrapped Cajun jalapenos:

 
Bacon wrapped Cajun jalapenos is a delicious little Cajun appetizer. You can remove the seeds and membrane from the jalapenos if you want to reduce the spiciness of the dish. The dish is full with protein, vitamins and calcium. So what are you waiting….? Go ahead and make this wonderful dish for your guests.

 
Cajun spinach and artichoke dip: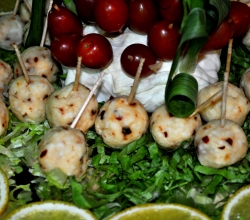 Cajun spinach and artichoke dip is my favourite….This Cajun appetizer is so easy to make that you can even make this with the ingredients available in your kitchen. It consists of steamed spinach and chopped artichoke hearts which has been dipped in the onion mixture. Before serving the dish, do not forget to add whipped cream. This will enhance the taste of dip.

 
Wow…Cajun cheese balls!! This is a great party Cajun appetizer. If you do not want to spend much time in your kitchen, then Cajun cheese ball is a must try dish. It consists of small and tiny balls made with cream cheese, onions, peppers, bacon bits, pepperoni and more. It is so tasty that you can't stop at just one.

 
Hope you like these Cajun appetizer ideas. Try making these dishes and have lots of fun with cooking.

 
Happy cooking!!
Image credits: www.libraloves.blogspot.com, www.ifood.tv 
Cajun Appetizer Ideas