10 Easy Salmon Starters
18 Jul 2011
Salmon starters are dishes, gelling easily with any meal. Do you want to know about some magnificent, yet easy salmon starters? Then, you ought to read this blog. Read on to know more about some mouthwatering salmon delicacies…
Top 10 Easy Salmon Starters
Smoked salmon is a versatile ingredient, which is a treat when served on its own or used for making other tasty delights. What more, this easy to prepare salmon appetizer is a much sought after snack also. So, try it now. Use these flavorful and appetizing salmon rounds with the creaminess of Mozzarella cheese to prepare a luscious appetizer.
This is an ifood exclusive salmon treat for the salmon maniacs. A creamy rich appetizer prepared by blending broken salmon with grated Cheddar cheese and cream cheese, these deep-fried delicacies are awesome accompaniments with a glass of a fizzy drink.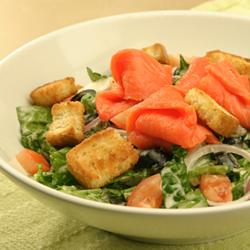 The mixture of grapefruit pulp, fresh salmon, chili sauce, and mayonnaise seasoned with salt, and stuffed in scalloped grapefruit offers a treat to the eyes and taste buds. A quirky appetizer, this is a healthy inclusion in your list of starters for a winter party.
4. Salmon Balls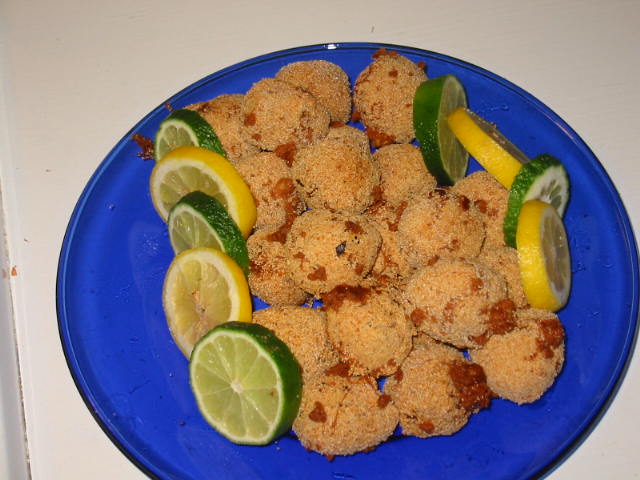 Salmon lovers and people who love to explore non-traditional cheese balls are sure to enjoy this nice appetizer. The chilled mixture of salmon, cream cheese, lemon juice, onion, horseradish, salt, and liquid smoke, rolled in nut and parsley mixture is and shaped into balls offer crunchier treats to your guests.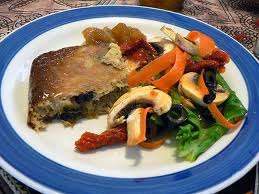 Jellied Salmon Loaf is a much-sought idea for the potlucks. An assortment of fabulous flavors, the Jellied Salmon Loaf is one of those Canadian dishes you simply should never miss. A delicious salmon appetizer, it is the perfect beginning to your potluck lunch.
6. Creamy Smoked Salmon Spread
Smoked salmon is blended into a creamy spread for crackers or bread. These salmon dishes are great ideas as party nibbles.
If you have some leftover or tinned salmon, then baking these salmon cakes are the ideal way to use them. Change the taste of these smart appetizers with a wide assortment of spices as you like.
A very popular among the South American seafood dishes, ceviche delights the palates with its tangy and spicy flavor. Marinated in lemon and lime juices along with scallops, and seasoned with salt and pepper, these refreshing delights are worth trying out.
9. Simple Smoked Salmon Tartlets
Individual tartlets served with a salad garnish make these appealing starters. Prepared with corn flour-thickened sauce, sans fat, the whisked egg whites render the airy soufflé-like texture to the salmon starter. Serve straight from the oven to impress your guests.
Fresh Salmon Salad has a moist taste which appeals the palate and eyes alike. The white pepper and walnuts gives give the appetizer a spicy, crunchier appeal. Add the toasted walnuts to salad when you take it out of the refrigerator to retain the crunchiness of the nuts.
Try these delectably easy salmon starters and enchant your guests today!
Image Credit: ifood.tv, hitekgizmos.com
10 Easy Salmon Starters