Penne Menu
18 Jul 2011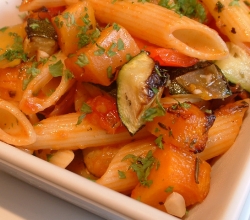 A penne menu doesn't have to mean just different kinds of pasta with a sauce on it. You can really get creative with this type of pasta and make some creative dishes that will make your menu stand out. Here are some spectacular ideas for a phenomenal penne menu.
Mediterranean Penne Salad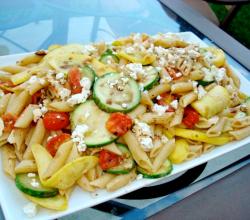 This dish can be made in a jiffy so you can make it again and again and you won't really mind doing it. It has great taste and can easily be made in large quantities so it's quite ideal for a large gathering. People always appear to love its vinegary taste. After boiling the pasta, remember to put it in a salad bowl and add some vegetable stock. The penne will soak up the vegetable stock and consequently get more flavors.
Chicken Pasta Penne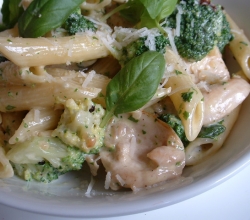 This is a favorite that is sure to please every eater and be a hit with the kids as well. A must for every penne menu, chicken penne pasta is a quickly prepared meal. The combination of sour cream and chicken broth makes the sauce zesty and creamy. Sprinkle some parmesan cheese on your chicken penne pasta to really complete this yummy dish.  
Penne Alla Vodka
There are several versions of this recipe: some add chili flakes, some pieces of bacon; or you can simply make it with just the tomatoes, a base of onion and the butter and cream mixed well later. The vodka itself - and you may have to brace yourself for this - is better added to the drained pasta and not, blended into the sauce, but you can experiment as you like. Try using pepper vodka for a good kick.
If the mere name of this dish hasn't got you excited already then wait till it is actually made and you take a bit of it. With its spicy Indian flavors derived from the multitude of spices, this dish is going to create a party in your mouth. It's definitely a dish for those who like to be a little adventurous with food, and can take a little bit of heat. This dish takes about twenty minutes in the kitchen and requires some Indian spices so be sure to have those at hand before getting started.
Hope you enjoyed these tried and tested penne menu ideas that are sure to win the hearts of the eaters. Have fun with the cooking and remember, you can always play around with spices and seasonings to create something innovative on your own.
Image credits – ifood.tv 
Penne Menu