Paprika Menu
18 Jul 2011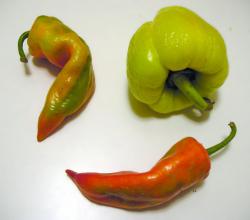 Working on a paprika menu? Did you know that paprika can also be as a fresh vegetable and not just in the form of ground powder?  Paprika can be found in two varieties, the long elongated type and the round kind. A paprika menu doesn't have to mean spicy, hot dishes that will set your tongue on fire. Its pungency ranges from hot to mildly sweet which will allow you to make a multitude of dishes. Here are some interesting ideas to make an exceptional paprika menu.
This dish will require the round peppers which can be hollowed out and stuffed with a variety of ingredients. To make the dish rich and delicious, try some of your favorite cheeses. If you want a healthier version of this dish, make a salad to stuff in, try a couscous salad perhaps. This dish will also make a great portable lunch with minimal mess.
Chocolate and Paprika Sorbet
Yes, you can indeed make a sweet treat out of paprika. Wonders will truly never cease. You do add the smoked paprika just for the hint of taste though, so remember not to go overboard with it. The sorbet will have a distinctive tinge of something chili in it which is what makes this dish so unique and special. You can make passion fruit syrup and some truffle sugar to go along with the sorbet and give it a more exotic touch.
Hungarian Goulash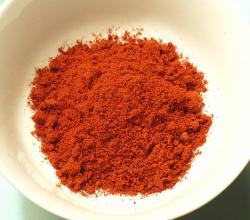 Since paprika is the symbol of Hungarian cuisine, it would be a crime not to feature one of their dishes on the paprika menu. Try out a delicious Hungarian Goulash, the most popular dish of the country that is cooked with several variations. This goulash is traditionally made with beef, green peppers, tomatoes, onions and Hungarian paprika powder. You can add some noodles and potatoes to it and when cooked properly this dish should have a nice thick consistency.
Imperial Crab
Paprika powder makes for an excellent garnish as well. This dish highlights this use. Instead of making this as an entrée you could even make some Hors D'oeuvres by making little balls, use bread crumbs to roll them in and deep fry. You can sprinkle some paprika powder on top and on the dip as well as a garnish.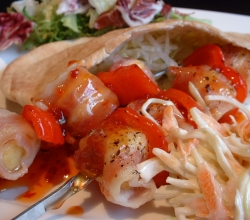 Hopefully these myriad paprika menu ideas have got your mouth watering. Remember, you can even use paprika to add color to various dishes but then make sure to warn your guests about the spice level.
Image credits – ifood.tv 
Paprika Menu