Greek Appetizer Ideas

18 Jul 2011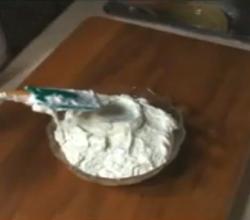 Looking for some great Greek appetizer ideas? Find some delicious and mouth watering Greek appetizers in this blog.

 
Greek food is a wonderful combination of oriental and European dishes, cooked with different methods. Greek dishes, especially the meze (the Greek word for appetizers), are easy to make and delightful to eat.

 
Greek appetizer ideas:

 
Horta:

 
Horta consists of cultivated greens which can be steamed or blanched. You can include various healthy greens such as beet greens, mustard greens, chard, collards or whatever you wish. It is the nutritious Greek salad which can be dressed with olive oil and lemon juice.

 
Asparagus spanakopita:

 
Asparagus spanakopita is a traditional Greek spinach pie which can be easily prepared. This crispy and light pie makes a perfect Greek appetizer for a special-occasion.  You can enjoy the dish with mild homemade dill sauce.

 
Tzatziki is a refreshing Greek meze made with strained yogurt combined with cucumbers, salt, garlic and olive oil. You can sprinkle some pepper and parsley to make it tastier. You can serve the Tzatziki with bread or tortilla chips as a first course of the meal.

 
Keftedes are the great meatballs which are considered to be the traditional Greek appetizers. There are many ways of making these mouth watering meatballs. You can use the breadcrumbs, or grated potatoes, or the mixture of both in order to make keftedes. These keftedes can be simmered in a tomato sauce and served over orzo or some other pasta. If you do not want the sauce, keftedes can be simply dressed with few drops of lemon juice or a dollop of tzatziki.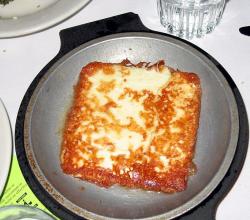 Saganaki (fried cheese):

 
Saganaki is the popular Greek appetizer which refers to various dishes made in Greek cuisine and is named after the single-serving frying pan in which it is made. It mainly consists of cheese sautéed in olive oil or butter. It is a salty dish with very strong and pungent aroma. It is an irresistible classic Greek meze.

 
Making Greek appetizer is simple and practical. Try these Greek appetizer ideas and make your family happy.
image credits: www.ifood.tv 
Greek Appetizer Ideas