German Appetizer Ideas

18 Jul 2011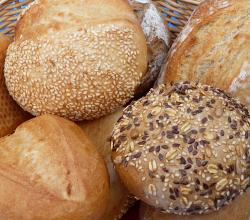 German appetizers are the most classic appetizers usually served with delicious meat dishes and scrumptious sauces. Try out these German appetizer ideas and add some international flavor to your platter.

 
German cuisine is known for healthy and filling food. Germans prefer food served in an appetizing way. If you really like to indulge in scrumptious and lip smacking gourmet's delight, there is rarely a match to German appetizers.

 
Let's see some of the best German appetizer ideas.

 
German appetizer ideas:

 
Brotchen:

 
Brotchen is a German-based bread roll usually small and round in shape. You can enjoy the brotchen with your favorite cheese or jam. These rolls are crispy on the outside and soft on the inside. They can be served as a perfect appetizer, as a breakfast food, or as a dinner roll.

 
Baked butternut squash is a low fat German appetizer which can be a great accompaniment to any party or occasion. The dish is very flavorful and easy to make. You just need to split the squash, scoop out the seeds and bake. Season the squash with cinnamon sugar and enjoy with your family.

 
Kartoffelsalat (German potato salad):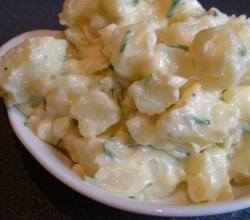 Kartoffelsalat is a potato salad made with boiled potatoes. You can toss the salad with various kinds of vinegar, oil and mayonnaise. You can even keep the salad in refrigerator and eat the next day. The taste will become better the next day.

 
German cheese soup is a very rich and delicious German appetizer which is prepared with three different types of cheese; Cheddar, Swiss and processed cheese food. You can even make this soup with black forest ham and whole grain croutons. What else one can ask for? Try this smooth and creamy soup…I am sure the dish will become the favorite dish for your family.

 
German meatballs are the quick and easy German appetizer idea. These delicious meatballs are surely the fabulous addition to your party. When the meatballs are cooked, you can add sour cream, pepper and little wine to make a tasty sauce. Spread the sauce over the meatballs before serving the dish.

 
So, these are some of best German appetizer ideas. Try these dishes and flaunt your culinary skills the next time you plan a party.
Image credits: ifood.tv
German Appetizer Ideas