Bavarian menu

15 Jul 2011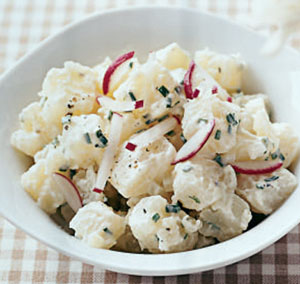 Bavarian menu is not vegetarian friendly and is mainly about by its meat and dumpling dishes. Bavarian dukes especially developed and refined the cuisine. The style of Bavarian cooking is somewhat similar to Czech cuisine and Austrian cuisine, because they are neighbors and have cultural and political similarities. Here are some classic Bavarian dishes assorted from Bavarian Menu.
Breakfast ideas in Bavarian menu:
·         Bavarian Pork and Kruat - yummy Bavarian pork dish where pork pieces are baked together with onions, bay leaf, celery, pepper, sauerkraut, brown sugar and apple tart.
·         Potato Salad with Radishes (Kartoffelsalat mit Radieschen) - healthy way to start your day; ingredients used in dish are potatoes, onions, white wine vinegar, cooked sausage, radishes and pepper.
·         Bread Soup - amazingly tempting Bavarian dish where fried bread pieces are cooked with onion, beef stock, garlic, egg yolk, pepper, chives and served hot. Vegetables like cabbage, potatoes and carrot can also be added to the dish depending on your choice.
Lunch and Dinner Bavarian Menu Ideas:
·         Warm Red cabbage Salad  - easy to prepare, rich and tasty dish featuring red cabbage, pine kernels, white wine vinegar, chicken stock, chervil and bacon.
·         Cream of Brussel Sprout Soup - sumptuous soup prepared from Brussels, onions, butter, caraway seeds, white wine, vegetable stock, cream and pepper.
·         Bavarian Roast Pork with Honey Sauerkraut - mouth watering Bavarian dish ;pork pieces are cooked using pepper, garlic, cumin, lemon zest, onion, carrot, beef stock, beer,  served along with sauerkraut consisting of onion wine, juniper berries, cloves and tomato garnish.
·         Crispy Duck with Mushroom Stuffing - never to be missed Bavarian dish prepared with oven-read duck, pepper, oregano, mushroom, onions, carrots, apple, sour cream, bread roll and butter.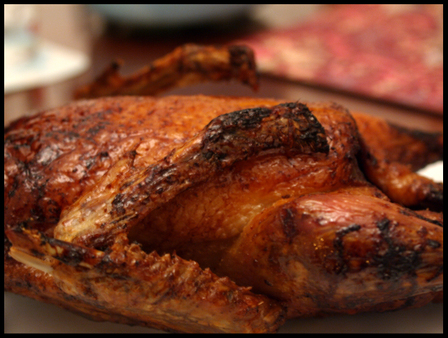 ·         Bofflamot - marinated beef pieces are mixed with boiled onion, garlic, juniper berries and then sautéed and cooked in butter with tomato sauce.
Dessert Bavarian menu Ideas:
·         Bavarian Cream with Strawberries - exquisite delicacy; egg, sugar, vanilla pod, milk, strawberries, lemon juice, warm strawberry liqueur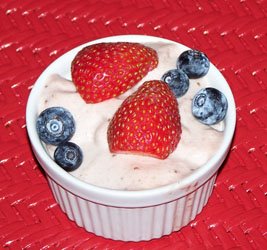 are mixed well  and heated before they are refrigerated and served with cream garnish.
·         Chopped Pancake with Caramelized Apples - mouth savoring Bavarian dessert prepared from apples, lemon juice, eggs, flour, milk, sugar and calvados.
·         Pineapple Ginger Bavarian - crushed pineapple in juice, sugar free orange gelatin, yogurt, fresh ginger, cream, vanilla extract and sugar are mixed well, wrapped in plastic, refrigerated till they become firm and served chill.
Kaffee Bavarian - quick and easy Bavarian menu dessert made of unflavored gelatin, egg yolks, sugar, coffee-flavored liqueur and whipped
Image credits: ayushveda.com, lynx-sis.blogspot.com, homemakers.com
Bavarian Menu