Portuguese Menu

15 Jul 2011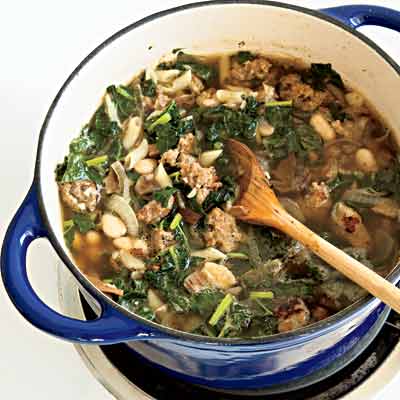 Portuguese menu is all about rich, flavored fillings and spicy mouthwatering dishes. The techniques and ingredients used in Portuguese cooking are somewhat similar to Mediterranean cuisine. Spices like piri piri chili, black pepper, cinnamon, vanilla, saffron and garlic are used extensively in Portuguese cuisine. Olive oil makes Portuguese dishes both tasty and flavorful. Herbs like parsley and coriander play an important role in Portuguese kitchen. Check out for the list of exquisite delicacies selected for you from the Portuguese menu.
Portuguese breakfast menu options :
·         Portuguese Kale and sausage Soup - an amazingly tempting soup featuring Spanish chorizo, sausage, parsley, and pepper.
·         Portuguese French Toast - healthy, filling, and rich Portuguese breakfast item where bread pieces are fried in pan, with a mixture consisting of eggs, milk, cinnamon, nutmeg, orange zest, and butter.
·         Portuguese Sweet Bread - Bread is staple breakfast item in Portuguese, but they are served in variation which makes it simply addictive. The ingredients used in the dish are dry yeast, potato water, mashed potatoes, ginger, milk, eggs, butter, and flour.
·         Portuguese Egg - bread slices are topped with sausages, cheese, eggs, mushrooms, mushroom cream, and milk and then baked in oven for 1 hour before they are served.
Lunch and Dinner Portuguese Menu Ideas: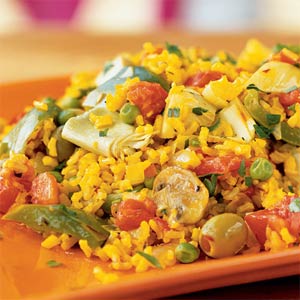 ·         Portuguese Rice - rich and tasty Portuguese dish that brings delight to the table; the ingredients used in the dish are long grain rice, bell pepper, black olives, tomato sauce, garlic and Tabasco sauce.
·         Portuguese Steak - mouth savoring Portuguese dish where thick steak sticks are mixed with garlic, sherry and baked in oven.
·         Portuguese Pork and Clams- authentic Portuguese side dish that features white wine, paprika, black pepper, onions, pork pieces, tomatoes, garlic, cumin, fresh coriander, and parsley.
·         Portuguese Eggs in Tomato Shell - an exquisite delicacy; tomato shells are stuffed with eggs and cooked on moderate heat with black pepper, olive oil, basil, tomato puree, mayonnaise watercress and served chill.
·         Marinated Fish A La Portuguese - marinated fish is dipped in a mixture prepared from vinegar, red wine vinegar, bay leaf, cinnamon, garlic, red pepper, paprika and then cooked on low flame.
Portuguese dessert options:
·         Portuguese Almond pastry - lip smacking Portuguese pastry prepared from all-purpose flour, butter, sugar, egg, and almonds.
·         Portuguese Walnut Pudding - amazingly tempting Portuguese dessert; pudding prepared from egg, butter, kirsch is refrigerated and served chill with walnut and whipped cream garnish.
·         Portuguese Spice Muffins - traditional, ever best Portuguese menu dessert consisting of flour, sugar, nutmeg, egg, cinnamon, molasses, margarine, and buttermilk.
Image credits: recipebridge.com, recipes.parajsa.com, narragansettbeer.com, sailusfood.com
Portuguese Menu