Asian Appetizer Ideas

15 Jul 2011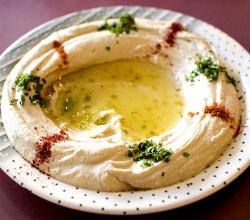 If you want to host an unforgettable party, all you need is good company, good music and of course good food. Consequently, the best appetizers for any party are generally those which set the mood of the party and also satisfy  the guest's craving for good food.  Read this article and find some tasty Asian appetizer ideas.

 
Asian appetizer comes in a variety of styles and from different countries such as China, Japan, Thailand or Indonesia. You can begin your party evening with any variety of Asian appetizers.

 
Asian appetizer ideas:

 
Hummus is a very popular Middle Eastern dip which can be served as an appetizer. You can make hummus with mashed chickpeas, blended with olive oil, garlic, and tahini. Squeeze some lemon juice over the hummus and sprinkle salt. Make your guests to enjoy the delicious hummus with fresh or toasted pita bread.

 
Edamame is a very healthy Asian appetizer found in Japan, China, and Korea. Edamame is basically the preparation of immature soybeans. It is a perfect appetizer to be served with beer. It is very simple to make. You just need to boil the edamame and drain out the water. Before serving the dish, you can sprinkle salt to make it tastier.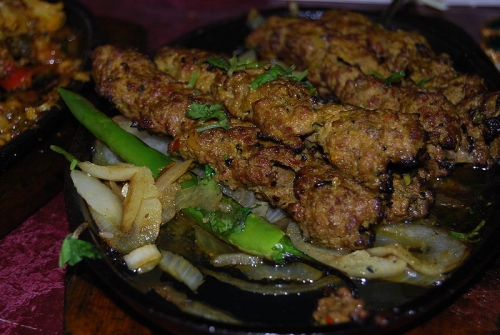 Chicken Kabobs is the scrumptious Asian appetizer which can be made with chicken breasts. Make sure to marinate the chicken pieces with veggies, honey, and some spices one day in advance. Fresh mushrooms and cherry tomatoes can also be used. This is the perfect dish to make when you are planning for barbecue party.

 
Brown rice turkey soup:

 
Brown rice turkey soup is yet another delicious and filling Asian appetizer. You can add lot of vegetables such as red pepper, onions, and tomatoes along with turkey breast. The addition of red pepper gives the soup a distinctive flavor.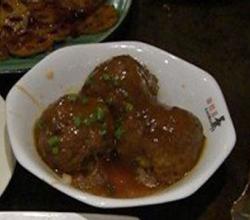 Asian meatballs can become a big hit Asian appetizer in your party. The best thing about this meatball is that you can prepare the balls of meat one day in advance and keep in refrigerator uncooked. Next day you just need to cook and serve. So simple…isn't it? And it tastes really yummy when served with sliced onions, lettuce or cheese slices.

 
These are some of the simplest Asian appetizer ideas which can make your party really enjoyable and memorable.

 
Happy cooking!!!
Image credits: www.ifood.tv
Asian Appetizer Ideas