Tex Mex menu

14 Jul 2011
Tex Mex menu items are a culinary creation formed from a fusion of two cultures; Mexico and America. Tex Mex cuisine is popular in the southern state of Texas but the unique preparation style and flavor makes it one of the most craved for cuisines. Beans, cheese, cilantro, corn, cumin, garlic, sour cream, tomatoes, and pepper are used liberally in Tex Mex dishes.
Tex Mex Menu options for breakfast:
·         Puffy Tacos with Guacamole - a perfect summertime dish prepared from ground beef, garlic, onions, white pepper, pepper juice, taco sauce, and canned smoked chipotle.
·         Turkey Lettuce Wrap Tacos - a light and healthy breakfast dish served with tomatoes and guacamole topping. Other ingredients used in the dish are turkey meat, onions, garlic, chili powder, cumin, green chilies, and lettuce leaves.
·         Bolillo Black Bean Burger - lip smacking breakfast dish where hamburger buns are served with a filling prepared of beef, black beans, red pepper flakes, other spices, and pieces of tomatoes, onions, cheese, and lettuce.
·         Mexican Pizza - mouth watering Tex Mex Pizza featuring whole wheat crust, lean meat, pepper, onions, zucchinis, tomatoes, and cheese.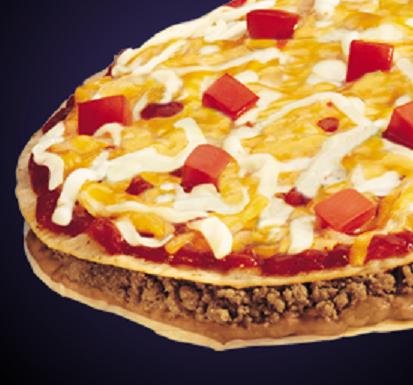 Lunch and Dinner Tex Mex Menu Ideas:
·         Taco Meatloaf - each ingredient used in the dish makes it simply delicious and one of the most liked Tex Mex dish. The ingredients the dish features are ground beef, egg, corn chips, cheese, black pepper, and chunky salsa.
·         Tex Mex chicken - delicious Tex Mex side dish where boneless chicken breasts are cooked along with taco seasoning, flour, green, and red pepper, over low heat for 8 hours and served with cheese topping.
·         Shredded Chicken Burritos - fine aroma of cumin, chili and garlic makes the dish irresistible. The dish is prepared by combining together chicken breasts, chicken broth, garlic, sweet yellow onions, oregano, and pepper.
·         Southwestern Salad with Cilantro Lime Vinaigrette -  healthy dish ,served with a delicious salad dressing consisting of lettuce, grape tomatoes, onions, bell peppers(red and yellow), toasted pumpkin seeds, avocado, and sweet corn.
Dessert Menu in Tex Mex:
·         Margarita Cupcakes - easy to prepare, yummy Tex Mex dessert where simple cupcakes are served with lime butter cream icing, margarita prepared of egg, lime zest, and oil. Lime garnish and tangy taste make the dish absolutely worth to try!
·         Mexican Brownies – yummy dessert where chocolate brownies with cinnamon flavor are served along with dulce de leche ice cream.
Choose your pick from so many Tex Mex menu options and let us know which one you loved the most!
Image credits: hostessblog.com, oodlekadoodleprimitives.blogspot.com 
Tex Mex Menu