Lebanese Menu

7 Jul 2011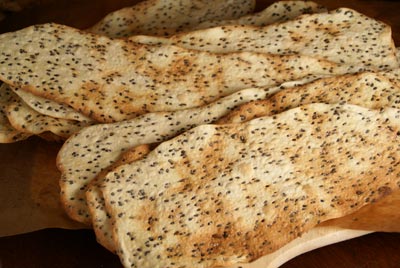 Lebanese menu has a wide range of dishes that reflects Lebanese generosity and hospitality. The cuisine here is a rich mixture of various ingredients taken from the diverse Lebanese region. Olive oil, fresh fruits, vegetables, dairy products, fish, meat, cereals and spices are commonly used in dishes of Lebanese. You can find special dishes particularly prepared for special occasions. Lebanese dishes are rich in color and flavor but they are easy to prepare and also good for health. Here are some Lebanese dishes selected from the wide cuisine that provides both health and pleasure.
Breakfast Lebanese Menu Ideas:
·         Maneish Be Zaatar - a spicy Lebanese breakfast prepared from yeast, flour, sugar, potatoes, zaatar and olive oil.
·         Bread Cloth - awesome way to start your day; an healthy dish where normal bread dough is divided into small balls and rolled out thinly on a floured cloth before they are baked and served with sandwich filling.
·         Atayif Mihshi - easy to prepare Lebanese breakfast item featuring atayif batter, sugar, cinnamon, atter syrup and chopped walnuts.
·         Semolina Flatbread- semolina , salt and olive oil is knead into soft dough and then rolled into chapattis and cooked on low flame in olive oil, until golden patches appear on it.
Lunch and Dinner Lebanese Menu Ideas:
·         Lebanese Fatoush Salad - cucumber, mint leaves, spring onion, regular onions, olive oil, toasted and broken bread pieces, tomatoes, and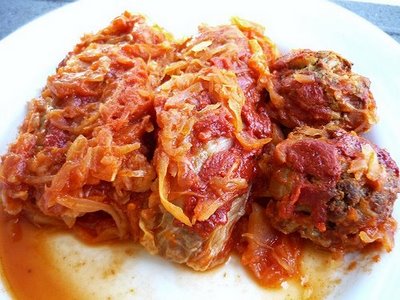 lettuce are mixed together and served on a platter with pomegranate garnish.
·         Arabic Lebanese Cube dish - a traditional Lebanese dish prepared from ground meat, onions, almonds, peanuts, English pepper, nutmeg, black pepper and burghul.
·         Lebanese Hamburgers - a great dish served with an appetizing taste consisting of onions, tomatoes, butter, red pepper, cinnamon paprika, ground beef and hamburger buns.
·         Lebanese Style Cabbage Rolls - meat, rice, cloves, cinnamon are mixed together and rolled in boiled cabbage leaves and served with a topping consisting of mint and garlic after they are baked.
·         Mlukhiyaa with Chicken - a wonderful Lebanese traditional dish prepared and served in layers. The ingredients used in the dish are onions, pomegranates, steamed rice, bread, tomatoes, garlic, onions, pepper, and chicken meat.
Dessert Lebanese Menu Ideas:
551039-lebanese-cake-served-as-a-dessert.jpg1299801254
·         Lebanese cake - one of the most popular desserts in Lebanese menu adopted from the Asian cuisine prepared from semolina, flour, turmeric powder, milk and sugar.
·         K'Naafeh - an authentic Lebanese dessert prepared from flour, milk, cornstarch, cream, and vanilla extract.
Lebanese menu is mouthwatering and available in different restaurants of the world.
Image credits: wildyeastblog.com, foodbuzz.com, nofearentertaining.blogspot.com
Lebanese Menu