South Indian Menu

7 Jul 2011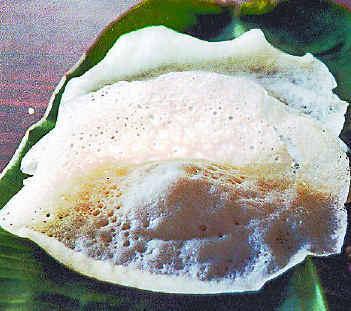 South Indian menu is probably the largest collection of vegetarian dishes. Fresh fruits, rice and vegetables are easily available in the region because of the climate. Rice is a staple in South Indian meal, which is not complete without it. They consume it in some form or the other.  Curry leaves, asafetida, pepper, peppercorn, mustard, and fenugreek seeds are used as seasoning in all dishes. Coconut oil is used for frying and cooking in most south Indian dishes. Here are few South Indian dishes that can you can enjoy.
South Indian Breakfast Ideas:
·         Dosa - an easy digestible south Indian breakfast item where urad dal and rice batter are griddled like pancake and stuffed with a potato filling. The dish is served with coconut chutney and sambar.
·         Idli - amazing dumplings prepared from urad dal and rice. It is one of the healthiest South Indian foods and is served with sambar or rasam.
·         Appam - an authentic breakfast dish prepared in iron cast molds and is served either sweet or savory. The ingredients in the dish are raw and cooked basmati rice, coconut milk, sugar, yeast and milk.
Lunch and Dinner South Indian Menu Ideas:
·         Sambar - a soup like lentil dish tempered with whole spices and chilies. The dish also consists of some vegetables like onion, potato, eggplant and, lady's finger.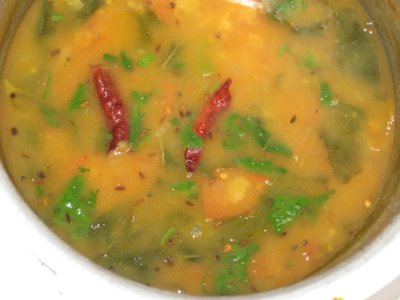 ·         Rasam - a tasty hot and sour South Indian soup prepared with lentil usually served with rice.
·         Andhra Cabbage Curry - finely chopped cabbage is cooked with mustard seed, red chili and curry leaves seasoning.
·         Avial - green vegetables like gourd, raw bananas, potatoes, peas and drumstick are boiled and mixed with sour curd and grated coconut and chili paste.
·         Andhra Paruppu Podi - peanut, chana dal, red chilies, and curry leaves, garlic flakes are fried and then grinded together making it a spicy dish served along dose, idli and even rice.
·         Adai - a crispy and mouth savoring South Indian dish prepared from a batter consisting of rice, toor, urad and chana dal, red pepper and asafetida.
·         Tamarind Rice - a popular South Indian rice dish prepared from cooked rice, tamarind paste, jiggery, sesame oil, curry leaves, peanuts and chana dal.
South Indian dessert ideas:
551016-traditional-south-indian-sweet-mysore-pak.imagesqtbnand9gcrbhur2ricj7c1i-unoi6c8ayrtnp-lazrqogy6qv8nuxty94xcugt1
·         Kesari - yummy dessert prepared with rava, sugar, saffron and, ghee.
·         Mysore Pak - a traditional South Indian sweet where gram flour is mixed with ghee and then cooked in sugar syrup.
·         Coconut Burfi - grated coconut and khoya are fried in ghee and then cooked with sugar and served by cutting it into desired shape.
Enjoy South Indian menu items and get the taste of authentic Indian spices!
Image credits: hinduonnet.com, indianrecipes.co.in, vegetarian-planet.blogspot.com
South Indian Menu