Caribbean Menu

6 Jul 2011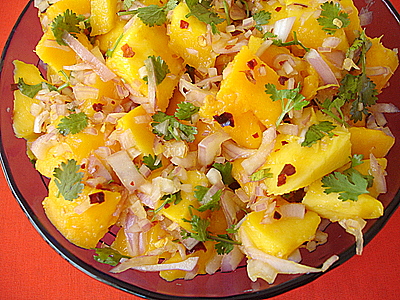 Caribbean Menu has a wide array of dishes prepared in a unique style to surprise people with its brilliant taste. Authentic Caribbean cuisine is a blend of African, Spanish, French, Indian, Chinese and local style. Aroma is mouthwatering, mainly due to use of exotic spices and seasonings. Cinnamon bark, curry powder, coconut, annatto seeds, bay leaves, black pepper, garlic, ginger, and nutmeg are widely used in Caribbean dishes. Check out some authentic dishes from the region.
Breakfast Caribbean Menu Ideas:
·         Caribbean Tomango salad - delicious and healthy Caribbean salad prepared from tomatoes, basil leaves, fresh, firm ripe mangoes, and your favorite Italian dessert.
·         Omelet Cake - authentic Caribbean dish where egg, sugar, flour, and vanilla extract are mixed together and cooked in a pan. Then again the omelet crust is layered with strawberry pieces and cream making it tasty unique Caribbean breakfast item.
·         Sweet and sour Tuna Snack - toasted bread piece is layered with butter, tuna flakes, mayonnaise, and slices of pineapple. The dish is then baked in a pre heated boiler and served hot.
·         Bacon Onion Bread - typical Caribbean food that can just enhance your mood. The dish is prepared from egg, cottage cheese, butter, all purpose flour, dry yeast, and bacon-onion dip.
Lunch and Dinner Caribbean Menu Ideas:
·         Caribbean Jerk Chicken - a complete Caribbean meal prepared from baby spinach, chicken breast, walnut, balsamic vinegar, black pepper, dried herbs and jerk seasoning.
·         Caribbean Tuna Burger - incredible burger where onion, pepper, tuna, honey, ginger and seasoning are mixed together and made into patties. Then the patties are filled in round toasted buns along with pineapple rings, arugula rings and curry mayonnaise.
·         Caribbean Rice Stuffing - cooked rice mixed with pineapple, butter, pepper, cinnamon and filled in chicken before it is baked making the dish a delight to serve and enjoy.
·         Caribbean pork ribs - marinated pork ribs are wrapped in foil along with onion, orange slice and garlic before they are baked and served hot as a part of the main menu.
·         Caribbean Chicken Stew - mouth savoring Caribbean chicken stew is prepared from chicken pieces, freshly ground pepper, onions, bell pepper, garlic, jalapeno, coconut cream, chicken broth, fresh corn and cilantro.
Carribean Dessert Ideas:
·         Caribbean Fruit Muffins - flour, baking powder, golden raisins, grated coconut, eggs, mashed bananas, honey are mixed and poured in muffin cups and baked until that become crispy and browned.
·         Caribbean Éclairs - yummy dessert prepared from flour, butter, ripe banana, and caster sugar, cream and cocoa powder.
·         Bananas Caribbean - amazingly delicious Caribbean dessert; banana in the dish is baked along with brown sugar, orange juice, sherry and is served after sprinkling rum over it.
·         Caribbean Fruit Frappe - a typical Caribbean dessert featuring fruits like pineapple, mango and coconut.
Carribean menu items are different, yet exotic! Try out and enjoy some of best dishes of the region and enjoy.
Image credits: sailusfood.com, eveandbill.com, cheese-burger.net 247lowcarbdiner.blogspot.com
Caribbean Menu