1200 Calorie Diet Menu For 7 Days
2 Jul 2011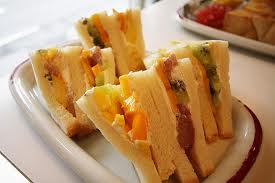 Forget fat-burning, body-slimming, waist reducing machines or strenuous lifts, pulls, and push-ups! Now lose weight in a matter of week by resorting to 1200 calorie diet menu for 7 days. This weekly low-calorie diet regime is not only sparing on calories and bad fats, but is also nutrient dense given that it includes foods from different food groups. While carbs and proteins make up for the most of this diet menu, it also includes a minor amount of fat to help the body stay high on energy reserves. Dieters trying to cut down on their calorie consumption could resort to high fiber, high protein, vitamin dense foods like lean meat, steamed vegetables, fruits and other low-cal food options like slim milk, low-fat yogurt, low-fat peanut butter, and unsaturated fat source. Noshing on these low-cal foods will not only leave you satiated, but will also help to burn the stored fats.
Food Restrictions For 1200 Calorie Diet Menu For 7 Days
Allowed
Restricted
Bran Cereal
Sauces and Condiments
Fat-Free Yogurt and Dairy
Nut and Nut Butters
Green Leafy Vegetables
Vegetable Oils
Lean Meat
Sugary Baked Goods
Seafood
Full-calorie Soft Drinks
1200 Calorie Diet Menu For 7 Days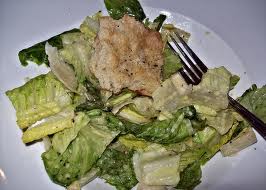 Caesar salad is one entrée that goes really well with pasta and makes for an excellent choice for anyone willing to keep an eye on his or her calorie consumption. Just toss in delectable croutons, Dijon mustard, lettuce, olive oil, Parmesan cheese, and anchovies together and top it with Worcestershire sauce. This is a perfect low-cal meal — never too heavy and not too light.
Whole-Wheat Pasta With Chicken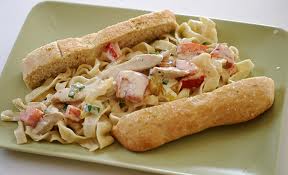 If you dig for a low-cholesterol, high-fiber, high-protein food is that is wholesome and will appease you palate without piling on calories, then whole-wheat pasta with chicken would be your ideal bet. This hearty, satisfying supper choice prepared with chicken, whole-wheat pasta, tomatoes, cheese, and luscious herbs and seasoning is comparatively low on calories and fats and is truly a wonder dish.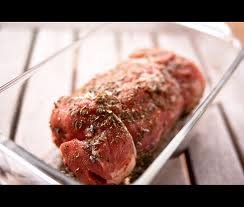 Another low-carb delight, herbed pork tenderloin is one dish that will keep your taste buds happy and your weight loss regime easy. Loaded with pork tenderloins, bacon strips, and a generous amount of herbs, this sumptuous main dish is indeed toothsome and easy on calories.
Whoever said that you have to give up on chocolates to go low on calories probably didn't know that tweaking the shake with few low-calorie ingredients would help. Just blend in skim milk, low-calorie chocolate syrup, vanilla, and chocolate dietary frozen dessert and you have a delicious beverage to drink.
Resorting to 1200-calorie diet menu for 7 days won't just help you feel fit and light in a matter of a week, but will also cut down on your calorie consumption drastically.
Image Credits: ifood.tv
1200 Calorie Diet Menu For 7 Days