Carb Lovers Diet Menu
1 Jul 2011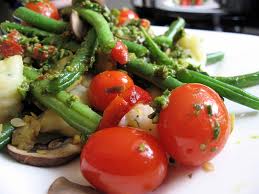 If you cannot say 'no' to the breadbasket, hate to pass up the pasta, or cannot really think of your burgers without buns, then you ought to be major carb freak. Carb lovers diet menu, just as the name suggests, is a food platter that is rich in carbs, but low in calories. Carbohydrates, like all other nutrients, form an integral part of one's everyday diet and forms a vital source of body energy, and hence can be in no way eliminated for long. However, that does not mean that you pile your plates with cereals, rice, and breads. Carb lovers' diet menu includes whole grain carbohydrates like brown rice, beans, and bran cereals that are rich in fiber. Low-fiber carbohydrates like white bread and crackers on are a complete no-no as eating these foods will leave a quick rise and fall on your sugar levels, leaving you craving for food soon.
The Menu Cart For Carb Lovers Diet Menu
Allowed
Restricted
Whole Grain Breads
White Bread
Beans
Snack Cakes
Oat
Crackers
Bran Cereals
Cake
Brown Rice
Sugar Candies
Simple, Tasty Food Choices For Carb Lovers Diet Menu
Easy fish cakes are more than just an overload of carbs. Packed with good fats and essential minerals, yummy fish cakes are rich source of proteins and carbs, thereby making it is an excellent appetizer for carb lovers.
If you dig for a mouthful of yummy food, then stuffed flank steak is your bet. Flank steak rolled up with breadcrumbs, marjoram, eggs, thyme, sage and onions, this delish side dish is one treat you will not forget for long.
Whole-wheat pasta is a rich source of complex carbohydrate, which makes this dish an ideal bet for carb lovers. This high-fiber, gluten free isn't just a lip smacking treat for foodies, but also makes a great dish for those who require high-fibrous food or suffering from celiac disease.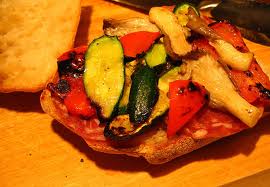 To balance up your high-carb meal, try adding healthy dinner options like grilled zucchini, which is not only toothsome, but is excellent for health too. Just toss zucchini in a mixture of herbs like dill weed, oregano, basil, thyme, lemon, and pepper and grill it until soft.
Carb lover's diet menu is good as long as you consume everything in moderate proportions. Excessively bingeing on carbs can leave you feeling sluggish all day long. So, get a nutritionist's advice before taking up this diet.

Image Credits: ifood.tv
Carb Lovers Diet Menu