Blood Type A Diet Menu
1 Jul 2011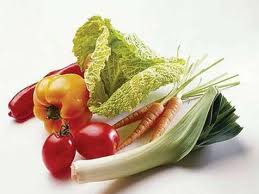 If you were unsure of what blood type diet menu to choose for type A, then this would leave you with some useful cues. Blood type A diet menu, especially formulated for those born with type A blood group, is strictly vegetarian in nature. It is assumed that those born with type A blood group work best as vegans. Hence, citrus fruits, dark, leafy veggies, and whole-grains make for numero-uno choices for this diet. Fruits like oranges, clemetines, and grapefruit and vegetables like spinach, lettuce, and broccoli are the ideal food choices for blood type diet menu. According to this diet, people born with type A should avoid red meat, fish, eggs and dairy, and should stick to an all veggie diet.
The 'Yes' And 'No' Of Blood Type A Diet Menu
Allowed
Restricted
Vegetables Oil
Meat
Soy Foods
Dairy
Vegetables
Kidney Beans
Pineapples
Lima Beans
Tofu
Wheat
Blood Type A Diet Menu Food Cart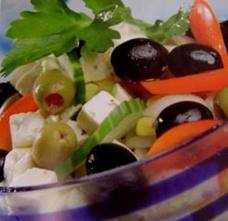 This mouth-watering Mediterranean delight loaded with fresh tomatoes, cucumber, onion, olives, watercress, feta cheese, and oregano, is loaded with flavors and is ideal for those with blood type A. The goodness of vegetables and refreshing flavor makes Greek salad a type A diet staple.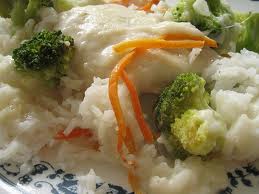 Broccoli is excellent food source for type A natives. Loaded with calcium, potassium, magnesium, zinc, vitamins and other essential nutrients, broccoli in sour cream is a lip-smacking main course menu that is easy to make and good to eat.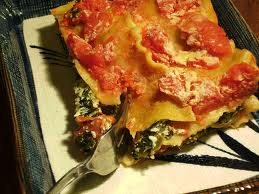 Soymilk is the ultimate health food for blood type A, which makes tofu lasagna an excellent pick for dinner fare. Rich in proteins, this tasty, edible, low fat, high protein dish is made with spinach, mushrooms, tofu, low-fat cheese and low-fat spaghetti, and makes for a truly sumptuous delicacy.
Herbal tea makes for a refreshing drink and is ideal for blood type A natives. Brewed with mint, sage, lemon verbena, honey, lemon, and dried tarragon, herbal tea makes for an energizing health tonic at the end of the day.
Blood type A diet menu basically includes vegetarian food that is high on health and taste. At the same time, it is important to stay away from meat, fish and poultry as doing so could unnecessarily lead to inflammation, weight-gain, and other chronic diseases.
Image Credits: ifood.tv
Blood Type A Diet Menu