Bland Diet Menu
1 Jul 2011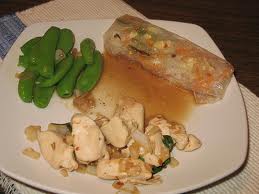 Whether you are suffering from ulcerative conditions, undergoing a treatment for inflammatory conditions of the intestines or the esophagus or down with bowel problems, a bland diet menu could save you from a lot of irritation and physical discomfort. Usually comprising of low fiber, non-spicy and easily digestible foods, this diet menu has been devised to cause minimal irritation to the digestive tract. People resorting to this diet menu should avoid irritants like raw fruits, vegetables, caffeine, alcohol, seeds, and acidic food that can escalate their symptoms to great extent. Instead, including food like low sugar cereal, buttermilk, yogurt, crackers, ripe bananas, cooked vegetables, whole wheat pastas and breads would surely leave you spoilt for choice.
Foods To Eat And Avoid In Bland Diet Menu
Allowed
Restricted
Soy Milk
Fresh Fruits
Potatoes
Caffeine/Carbonated Beverages
Oatmeal
Chocolates
Tofu
Alcohol
Lean Cuts Of Meat
Fried Foods
Bland Diet Menu Ideas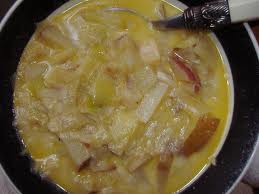 Potatoes are great option for anyone suffering from digestive problems, as they are usually friendly on the gut. Just skip the sour cream, go low on white sauce, load up your cream of potato soup with stock, mashed potatoes and herbs, and enjoy a hearty soup at home.

This meat dish, usually stuffed with lean cuts of chicken, beef, veal or pork, is excellent for anyone following a bland diet. Just skip the gravy, and use whole wheat loaf of bread to prepare this dish, and it is likely to get your gut appeased.
Green Beans With Almond Butter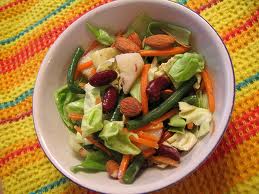 Green beans with almond butter makes of an excellent dish for people suffering from ulcers, nausea, abdominal cramps and other digestive illness. Loaded with beans, almonds and butter, this tempting delight is worth every bite.
Apricots are high on antioxidants and easy on the gut, which makes it a huge hit with those suffering from peptic ulcers and other digestive complications. Just remove the stone from the seed, put it in the blender, add some crushed ice and voila you have yummy apricot juice ready to be devoured.
Bland diet menu is easy on the gut and loaded with nutrition, which makes it a favorite with the people suffering from gastrointestinal and digestive disorders.
Image Credits:ifood.tv
Bland Diet Menu