Full Liquid Diet Menu
1 Jul 2011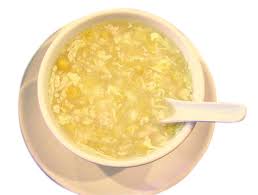 Whether you are fasting, have just undergone a surgery, or have difficulty in chewing or swallowing solid food, resorting to full liquid diet menu could be the answer to all your problems. A full liquid diet menu comprises of liquid, soft foods that are easy on your gut. Unlike clear liquid diet, this liquid diet menu incorporates a mix of soft solid foods and liquid fare like milkshakes, yogurt, flavored milks, cream soups, pureed soups, custards, butter, sherbet, bouillon and vegetable juices that are not difficult to ingest or digest. On the flipside, this diet menu is low in niacin, iron, folacin, thiamine, vitamin A, and vitamin B12 and shouldn't be practiced for long.
Full Liquid Diet Menu Specifications
Allowed
Restricted
Fruit-flavored Yogurts
Cheeses
Juice
Raw or Cooked Vegetables
Cream Soups
Fresh, Frozen or Canned Fruit
Fruit Smoothies
Meats
Puddings
Breads
Healthy, Tasty Full Liquid Diet Menu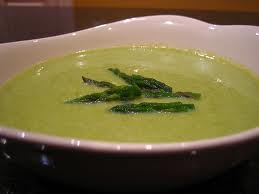 If you are looking to pursue a full liquid diet, then adding yummy cream soups like cream of asparagus soup would ensure that you stay high on health and taste. This awesome appetizer made of cornstarch, butter, milk, cream and chicken broth is ideal menu choice for anyone resorting to a liquid diet.
Creamy frozen yogurt makes for great health food. Just add some fresh fruits like papayas or strawberries to your yogurt, and you will have a bowl of tasty healthy food option at hand. Made with gelatin, low-fat yogurt, and sugar-free drops, this lip smacking delight is worth every slurp!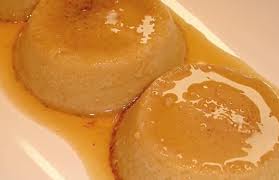 Now if you thought that living on a liquid diet would bar you from tasting the finer things in life, you were indeed wrong. Egg custard makes for excellent dessert choice for those living on a liquid diet.  Prepared with eggs as the key ingredient, this dish is worth trying.
A yummy concoction of apple, grape, and a dash of limejuice, this lip-smacking, nutritious juice makes for perfect drink option. Just make sure that you use fresh fruit juice and not preserved, frozen juice to prepare this.
Full liquid diet menu, apart from including plenty of broth, bouillon, and beverage contains pulp, squashed flesh and gelatin.

Image Credits: ifood.tv
Full Liquid Diet Menu