Athlete Diet Menu
1 Jul 2011
Athlete diet menu has been designed keeping in mind the proper nutrition requirement of a player and hence, includes a healthy dose of proteins, vitamins, carbohydrates, fiber, and healthy fats. Athletes require a well-balanced diet and ample nutrition to stay high up on health, fitness, and performance, and this diet menu caters to that very need of a sportsperson. This diet menu involves loads of fruits, vegetables, beans, nuts, dairy products and lean meats that not only helps an athlete to maximize his/her training capacity and endurance, but also aids in quick recovery and cuts down on fatigue. High amount of carbohydrates, moderate amount of proteins, and low amount of fats makes athlete diet menu a win-win nutrition choice for players.
Food Choices For Athlete Diet Menu
Allowed
Restricted
Skinless Chicken
Butter
Skimmed Milk
Cream
Fruits
Mayonnaise
Bread
Fast Food
Pasta
Alcohol
Yummy Food Choices For Athlete Diet Menu
Whether you plan to train for a marathon, boost your performance, spike your energy levels or just delay fatigue, including something, tasty, healthy, and nutritious like easy oat bran muffin to your breakfast could do wonders for your body. Oat bran muffins not only packs a powerful calorie punch, but contains decent amount of carbs and proteins  that helps to boost stamina and overall health.
Whole-wheat crackers make for excellent post-workout snack that also doubles up as an excellent mid-afternoon snack option. You can relish you crackers with whole-vegetable juice or smear some low-fat spread on it and garnish it with your favorite topping. Munch on for a quick rush of energy!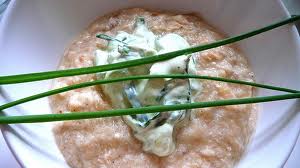 If you are looking for a hearty lunch fare that is loaded with carbs, and proteins and refreshing to your palate, then chunky potato soup can come to your rescue. Made of flour, onions, milks, diced potatoes, and lip-smacking seasoning, this soup is all it takes to appease your tummy amidst busy practice sessions.
Before you get under the sheets and your body goes into a fast period of 7-8 hours , feed your body for one last time with something as nutritious as broiled tenderloins, made of beef tenderloin steak and seasoning. Tasty, healthy and supremely nutritious, this high carb, high protein is simple to prepare and makes for an excellent dinner option.
Athlete diet menu is the perfect food regime for sportsmen willing to push themselves towards further excellence.
Image Credits: ifood.tv
Athlete Diet Menu