Kentucky Menu

29 Jun 2011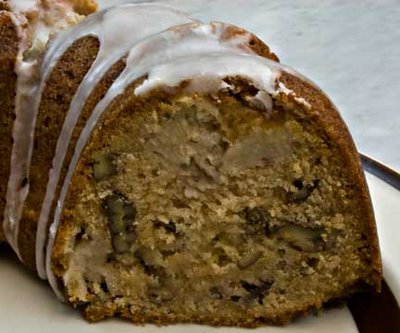 Kentucky, also known as the Bluegrass State is located in Central East United States of America. The city is famous for its sumptuous dishes and deluxe lifestyle -   Kentucky menu exhibits traditional southern cooking style along with a blend of authentic south and Midwestern cuisine. Here are some Kentucky menu options which you ought to try out.
Breakfast Kentucky menu ideas:
·         Crème Brulee French Toast - an easy and delightful breakfast dish prepared mainly of bread.  Crème brulee filled bread pieces are refrigerated and dipped in blended egg before they are fried and served hot.
·         Kentucky Pecan Cake - Flour, sugar, vegetable oil, apple sauce, cinnamon powder, eggs and pecans are mixed together and baked in the oven making it an ideal, healthy, traditional breakfast item.
·         Three Cheese Tarts - A filling breakfast dish that exhibits a new twist of Kentucky flavor. Mushroom, tomatoes, cheese, cream and white wine are baked together with piecrust and served with fresh parsley garnishing.
·         Kentucky Hot Brown Sandwich - original Kentucky dish that is delicious and easy to prepare. This complete breakfast item is prepared
from white bread, butter, flour, milk, ham, turkey breast, bacon and cheese.
Lunch and Dinner Kentucky Menu Ideas:
·         Kentucky Cornbread - This delicious Kentucky side dish is easy to prepare.  You just need crumbled cornbread, breadcrumbs, milk, egg, onions, raisins and bacon dipping. All the ingredients in the dish are mixed together and baked in oven until they turn light brown.
·         Kentucky jack - Easy to cook food with a great outstanding taste as well as a great choice for your lunch or dinner menu. Muffins in the dish are baked and served with grilled ham, tomatoes and cheese.
·         Kentucky Fried Chicken - Fried chicken pieces are tossed with vegetables like cabbage, carrots, and celery seeds and served hot. The dish is mostly loved by small children, as it is less spicy and delicious.
·         Kentucky Brunswick Stew - A fantastic and healthy dish prepared with chicken. In this dish chicken pieces and onions are boiled together and then removed from the broth. The pieces of boiled chicken are again cooked along with corn and tomatoes until they are tender and served hot with a pinch of butter and pepper.
Kentucky menu dessert ideas:
·         Kentucky Pie - a mouth savoring dessert dish prepared mainly from fresh strawberries. Berries filled pie is baked and served cold with sugar cornstarch syrup and fresh cream.
·         Kentucky Fruitcake - Yummy dessert prepared from raisins, cherries, pineapple, egg, flour and sugar.
·         Kentucky Butter Roll - delicious and all-time favorite Kentucky dessert is prepared from piecrust, butter, nutmegs, cornstarch and vanilla ice-cream. The piecrust in the dish can be either prepared earlier at home or can be bought readymade.
So, next time you get an opportunity to have Kentucky menu dishes do not hesitate and try them out!
Image credits: medcookingalaska.blogspot.com, crackinthedarkness.blogspot.com, withfriendship.com 
Kentucky Menu