4th Of July Menu
29 Jun 2011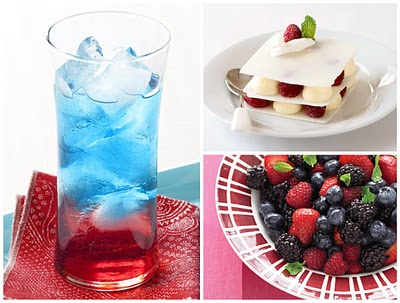 Add more color to your Independence Day decorations and celebrations with this ifood exclusive 4th of July menu. Try these 4th of July menu ideas and learn how flavorful your celebrations can be…
Exclusive 4th of July Menu Ideas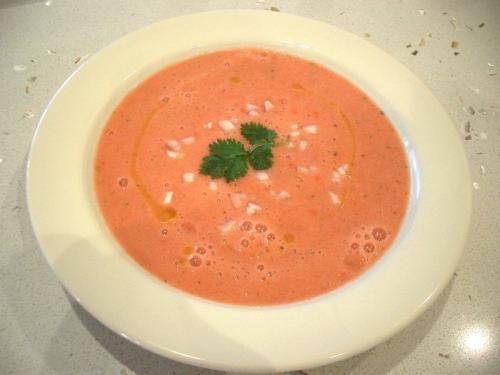 It is summer and it is time to enjoy something cool. Try this cold appetizer for your Independence Day party and enjoy some relief from the scorching sun. The red-colored soup is a reflection of the hardiness and valor of your ancestors.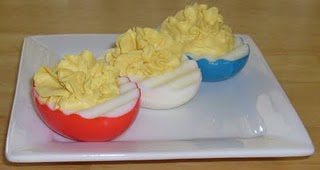 Devilled eggs are party favorites. You can now add a patriotic touch your favorite finger food. Add few drops of blue and red coloring into two separate saucepans, add egg whites after the water boils, and allow to boil for few seconds. You patriotic deviled eggs are ready.
All American Corn On The Cob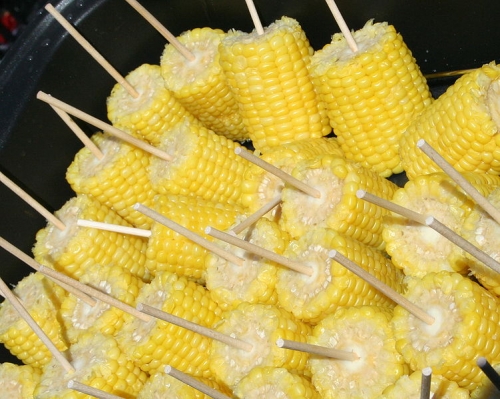 A quick to follow Fourth of July recipe, you can give it an American twist. Roll the cheese-brushed corn in mixture of salt, red chili powder, and black pepper powder, and then grill it, wrapped in a foil.
 White and Blueortilla Chips With Tomato Salsa
Tortilla chips are loved by adults and kids alike. Bring in white and blue tortilla chips and serve it a spicy tomato salsa to add to the colors of the 4th of July celebrations.
4th of July Blackberry/Raspberry Fruit Pizza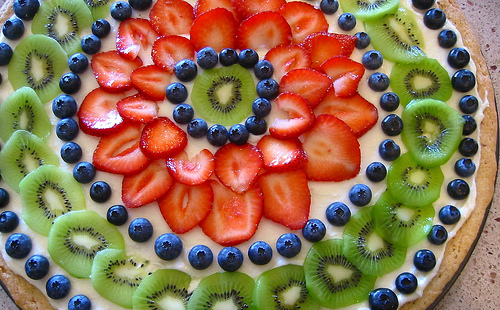 Keep it simple while sticking to patriotism with this colorful and tasty fruit pizza. This quick and easy pizza with vanilla frosting and garnished with blueberry and raspberry is a sweet main course option that can be included in your menu for 4th July.
4th of July Meat Casserole
This sumptuous and filling dish, with colors of patriotism, is a tasty option for your 4th of  July menu ideas.
Patriotic Pasta Salad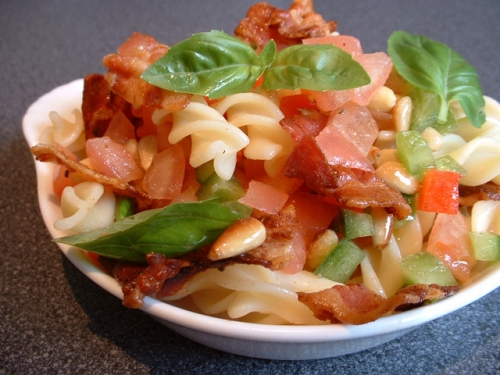 This creamy side dish prepared with cherry tomatoes, mayonnaise, and ripe olives fills the air with the spirit of Independence Day.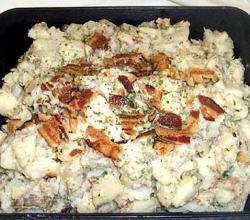 A traditional side dish, this is a true reflection of American culture, and hence, finds its way into your 4th of July menu.
Firecracker Cupcakes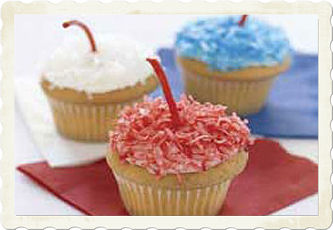 Boost your party spirits with these zesty firecracker cupcakes.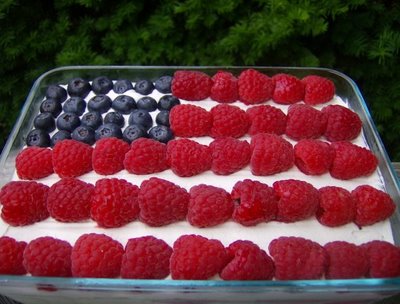 Cakes are party favorites, and when they come an American twist, they undoubtedly become the ideal 4th of July party desserts.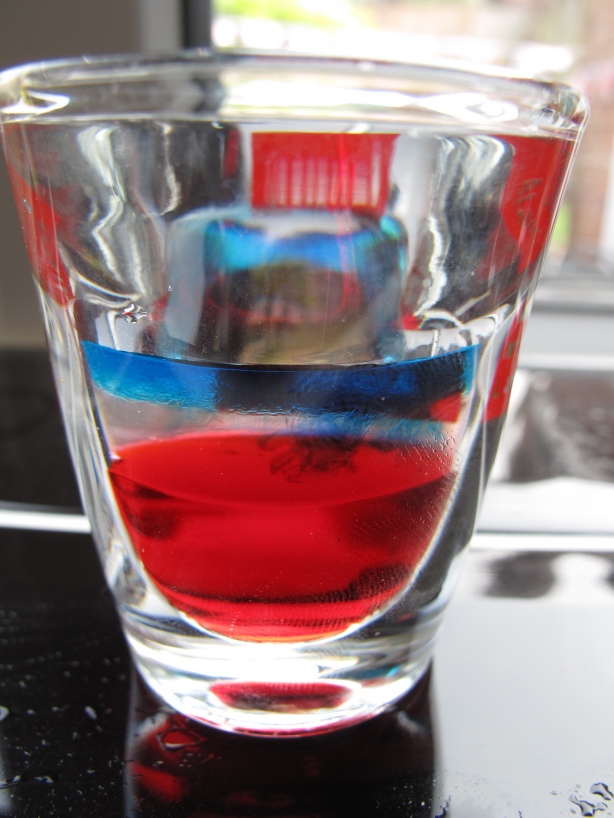 Enhance the merrymaking with this delightful drink prepared using Grenadine, Peach Schnapps, and Blue Curacao.
This layered drink prepared with Blue Hawaiian Punch, cranberry juice, and 7 cup is a fizzy drink to soothe the heat.
To serve with the main course, you can choose between a nice Sangria or red wine, whichever would suit your menu.
Make your 4th of July celebrations a merrier one with these delicious recipe ideas.
Image Credit: ifood.tv, themodernmormonmom.blogspot.com, londontoseattle.wordpress.com, notableinspiration.blogspot.com, tackedstonefarm.blogspot.com, thehappyrawkitchen.blogspot.com, tinselcompany.blogspot.com
4th Of July Menu